Sangoma A200 PCI-Express Analog Telephony Card Configurator
The Sangoma A200 PCIe Analog Voice Cards deliver superior audio quality in a compact 2U card that expands from two to twenty-four ports using a single PCI Express (PCIe) interface slot.
Sangoma A200 Analog Telephony Card Overview:
For optimum echo-cancelled voice quality and enhancement choose the A200D Model with DSP daughterboard Hardware Echo Canceller. One DSP echo canceller on the A200D Base Card will support Telco-grade hardware echo cancellation on all channels up to the card's maximum configuration in 24 ports with no additional CPU load. You can use this configurator to build any Sangoma A200 PCIe telephony card up to 24 ports with or without on-board hardware-based echo cancellation.
Like all the cards in the award-winning Sangoma AFT Series Product Line, the A200 and Remora™ system's architecture is shared with Sangoma's A101, A102, A104, and A108 cards, ensuring common 3.3 V or 5 V, high performance, universal PCI Express compatibility, and crash-proof field upgradable firmware to take advantage of enhancements, as soon they become available.
Sangoma cards guarantee error-free faxing and click-free audio on analog-digital links.
Sangoma A200 PCIe Card Technical Specifications
From 2 to 24 ports supported, mixing FXO and FXS Interfaces as required.
Support for the

Asterisk

®,

FreeSWITCH

®,

Yate

™,

CallWeaver

™,

PBX

/

IVR

projects, as well as other Open Source and proprietary PBX/Switch/IVR/VoIP

gateway

applications
Single synchronous PCI Express interface for all 24 FXO / FXS ports
Four RJ11 ports per Remora™ card
Dimensions: 2U

Form factor

: 120 mm x 55 mm for use in restricted chassis
Short 2U compatible mounting clips available for installation in 2U rack-mount servers
Fully PCI Express compliant, compatible with all commercially available motherboards, proper sharing of PCI interrupts
Intelligent hardware: Downloadable Field Programmable Gate Array programming with multiple operating modes. Field upgradeable so that new features can be added when they become available
Maximum operational power for PCI Express: 2.64 W (0.8 A @ 3.3 V) + 4.2 W (0.35 A @ 12 V) per FXS module
Temperature range: 0 - 50°C
Shipped with standard RJ11-terminated cables
Get the Fax on Sangoma Hardware
With Sangoma, there is no need for a separate

analog

line to run your fax machine
Using

T1

/

E1

passthrough with Sangoma

analog

cards, there are no clock slips, buffer overruns, or transmit underruns that cause missed lines, blank sheets, and missed pages when faxing
Sangoma A200 and A400 cards synchronize perfectly with digital

T1

/

E1

cards and the

PSTN

atomic clock for error-free fax and modem passthrough and superior voice quality over T1 and E1 lines
Optional DSP Echo Canceller Daughterboard on the A200D
G.168-2002

echo cancellation

in hardware
1024 taps/128ms tail per channel on all channel densities
DTMF decoding and tone recognition
Voice quality enhancement: music protection, acoustic echo control and adaptive noise reduction
No CPU load as a result of echo cancellation
Does not increase the physical size of the card, and no additional slot is required
Wiring Connections
The A200 and Remora™ cards incorporate 4-pin RJ11/4 narrow jacks, such as those used in telephone handsets
Each Sangoma A200 Card is shipped with four 2 m cables terminating in a narrow RJ11/4 plug at one end and a telephone-standard RJ11/6 plug at the other
To hardwire the A200 system, you can purchase a kit of 12 RJ11/4 plugs and a crimping tool, sold separately
Operating Systems
Windows® 2003, Windows® XP, Windows® Server 2008, Windows® Vista, Windows® 7
Linux (all versions, releases and distributions from 1.0 up)
Certifications
FCC Part 15 Class A, FCC Part 68, and EN 55022 Class A, JATE
Technical certifications in Russia and Malaysia
Diagnostic Tools
WANPIPEMON®, SNMP, system logs
Architecture
The A200 consists of a Remora™ daughterboard mounted on the AFT PCIe card. The Remora card has two sockets each of which can accept a FXO-2 or FXS-2 module. Each FXO-2 or FXS-2 module supports two FXO or FXS lines, respectively.
Up to five additional Remora™ daughterboards can be mounted in empty slot positions beside the A200 assembly, connected to the A200 by a backplane bus connector.
Production Quality
ISO 9002
Warranty
Lifetime warranty on parts and labor when purchased through VoIP Supply.
30-day "no questions asked" return policy.
Sangoma A200 PCI Express Card Configurator Downloads
Manufacturer

Sangoma

Model

Varies

# of FXS Ports

N/A

# of FXO Ports

N/A

Connection Types

N/A

Modular

No

Form Factor

N/A

Low Profile

N/A

Bus Type

N/A

Voltage Requirements

N/A

Amphenol Cable Included

N/A

Echo Cancellation

N/A

# of FXO Ports

No

# of FXS Ports

No

# of ISDN/BRI Ports

No

# of server chassis slots needed

No

Analog Module Type

Dual Span (2 Ports)

Connection Type

RJ-10 to RJ-11

Echo Cancellation

No

Form Factor

No

Interface

PCI Express

Requires Molex Power

No

Voice Signalling Method

No

Voltage Requirements

1x Express

Analog Connection Type

RJ-10 to RJ-11

Echo Cancellation Support

No

# of RJ45 Ports

No

# of T1/E1 Ports

No

# of VoIP Channels

No

Auto Provisioning

No

Codec Support

No

Digital Signalling Type

No

Fax Support

No

Future Scalability

No

Peripheral Ports

No

Power Adapter Included

No

Protocol Support

No

Provisioning Method

No

PSTN Lifeline / Failover

No

Rackmountable

No

Redundant Power Supply Option

No

Backlit-LCD

No

Color Screen

No

Gigabit Ethernet Support

No

Headset Interface

No

PoE Compatible

No

Protocol Supported

No

Sidecar Compatible

No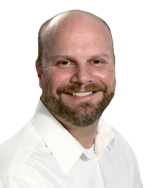 Don Stefanie
Direct: 716-213-6906
Blog
Why Pay
$0.00

for the Sangoma A200 PCI Express Card Configurator?
No need for a separate analog line to run your fax machine

Support for the Asterisk®, FreeSWITCH®, Yate™, CallWeaver™, PBX/IVR projects

Field upgradeable so that new features can be added when they become available
For advice, reviews and industry insight... be sure to follow us online.