Sangoma Vega 50 8BRI Digital Gateway
The Sangoma Vega 50 8BRI Europa VoIP Gateway connects a wide range of legacy telephony equipment. It has the ability to connect up to 4 basic rate ISDN interfaces on 8 channels.
Sangoma Vega 50 Digital Gateway Overview
The Sangoma Vega connects a range of legacy telephony equipment including PBX's, ISDN telephones, ISDN, analogue phones and the PSTN to IP networks. It also ability to connect up to 10 analog ports and 8basic rate ISDN interfaces on 16 supporting NT and TE modes. Each BRI interface is able to be independently configured as either NT or TE, and allows for connectability with both a PBX and ISDN at the same time. Therefore, the Sangoma Vega does not disrupt the configuration of the existing equipment but it will increase flexibility when it comes to call routing. The Sangoma Vega features interoperability with an expanse of existing telephone systems and a number of VoIP systems. Even under power failure conditions, PTSN calls can still be made which displays the reliability and continuity of your business. The Sangoma Vega is a must for new and established businesses to upgrade their communications capability.
Each BRI interface can be independently configured as network side or terminal side. The Vega 50 media gateway can, therefore, be connected to both a PBX & the ISDN simultaneously. This configuration provides:
•No disruption to the configuration of existing equipment
•Flexibility & choice for call routing
Sangoma Vega 50 BRI Features:
Interfaces
VoIP
SIP
H.323 version 4
Audio codecs:

G.711 (a-law/µ-law) (64 kbps)
G.729a (8kbps)
G.723.1 (5.3/6.4 kbps)
Clearmode
GSM (Optional)

FAX Support – up to G3 FAX, using T.38
Modem Support – up to V.90, using G.711
Up to 8 VoIP channels
Telephony Interfaces
ETSI BRI
8 S/T interfaces presented on RJ45
Point to point or point to multipoint
Each interface can be configured NT or TE
LAN Interfaces
2 RJ-45s, 10 BaseT / 100 BaseTX, full / half duplex
Features
Telephony Features
Available on FXS ports:
Call Waiting
Call Forward Unconditional, Busy, No-Answer
Call Transfer Blind, Consultative
3 Way Conference
Do Not Disturb
Message Waiting Indicator – Audible, Visual
Music on Hold
Executive Barge
Identification
Caller ID presentation
Caller ID screening allows connections to be accepted only from selected call sources
H.323 gatekeeper registration
SIP Registration & Digest Authentication
Operations, Maintenance & Billing
HTTP(S) web server
Radius Accounting & Login
Remote

firmware

upgrade:

Auto code upgrade
Auto configuration upgrade

SNMP V1, V2 & V3
Syslog
TFTP / FTP support
VT100

RS232

/ Telnet/SSH
Voice readback of IP parameters
Routing & Numbering
Dial Planner – sophisticated call routing capabilities, standalone or gatekeeper/proxy integration
Direct Dialing In (DDI)
SIP registration to multiple proxies
FXS ports support Call Waiting & Call transfer (blind & consultative)
NAT traversal
Call Quality
Adaptive jitter removal
Comfort noise generation
Silence suppression
802.1p/Q VLAN tagging
Differentiated Services (DiffServ)
Type of Service (ToS)
QoS statistics reporting
Echo cancellation (G.168 up to 128ms)
Security & Encryption
Media – SRTP (Optional)
SIP – TLS (Optional)
Management – HTTPS, SSH Telnet
Configurable user login passwords
Enhanced Network Proxy (ENP) (Optional)
Hardware
Certification
EMC (Class A)
EN55022
EN55024
FCC Part 15
AS/NZS3548
VCCI
Safety
EN60950
IEC60950
UL60950
AS/NZS60950
Telecoms
TBR21 (

FXO

)
FCC Part 68
CS-03
TBR3 (

BRI

)
Environmental
0° .. 40°C
0% .. 90% humidity (non-condensing)
FXS Line Length
Indicators
LED:
Physical Dimensions
299.73mm (11.80") x 44.45mm (1.75") x 237.06mm (9.33") width/height/depth
Weight: 1.02kg (unit only)
Rackmount brackets supplied
Power
Standard product: External 12V 24W AC/DC adapter
Program Storage
Code & configuration data are stored in FLASH & executed from RAM
We're sorry, there are no downloads available at this time.
Manufacturer

Sangoma

Model

VS0115

Digital Signaling Type

BRI

# of Digital Ports

No

# of Ethernet Ports

2

Ethernet Port Speeds

10/100

Protocols Supported

SIP, H.323

Fax Support

T.38

Echo Cancellation

Yes

# of FXS Ports

No

# of FXO Ports

No

# of Simultaneous Calls

No

Voice Codec Support

G.711 u/a law, G.723, GSM

Power

Power Supply Included

Provisioning Options

Auto Provisioning, FTP, HTTP, HTTPS, RADIUS, TFTP

Mounting Option

Rackmount

Voice Signaling Methods

BRI, ETSI/EURO ISDN, ISDN

Peripheral Ports

No

# of VoIP Channels

16

Modular Slots

No

# of BRI Ports

No

Future Scalability

No

Media Processing Support

Yes

Modular

No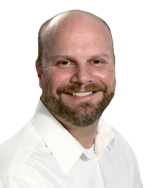 Don Stefanie
Direct: 716-213-6906
Blog
Why Pay
$776.05

for the Sangoma Vega 50 8 BRI?
Voice, FAX and Modem Support

Flexible Call Routing for Fallback and Least Cost Routing

Interoperability with a Wide Range of Legacy and IP Equipment
For advice, reviews and industry insight... be sure to follow us online.