USB Phones for Use With Skype
Amplify your Skype calling experience with a Skype Phone from VoIP Supply.
Choose from over a dozen different Skype VoIP Phones that range from a simple USB Phone to a Desktop Skype Phone. All of the Skype Phones below are certified by Skype or have been tested as compatible with Skype by VoIP Supply. Take your Skype calling experience to the next level – get a Skype Phone today!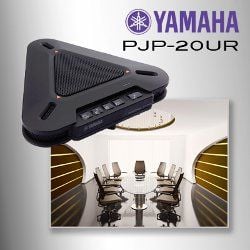 The Polycom C100S is a wideband USB speakerphone for use with Skype
The Grandstream GXV3140 Multimedia Phone combines video conference capability with a number of popular Web and social networking applications (such as Web browsing, IM with Yahoo/MSN/Google, Internet radio, Yahoo Flickr Web photo album, RSS news/weather/stock feeds, music streaming, games, etc).