Patton SmartNode 4522 2 Port FXO Gateway
The SmartNode 4520 series VoIP Gateway Router supports up to two FXO telephone connections. Combine Voice over IP with advanced Quality of Service (QoS) and full Internet access and security features to provide best in class service and voice quality. This integrated access router and VoIP Gateway benefits both service providers and enterprise network administrators with a lower cost of ownership and better service quality.
Patton SN4522.JO/EUI Overview
Connect with confidence using the SmartNode 4520 Patton gateway. Integrating a complete enterprise router with a full-featured Voice-over-IP Media Gateway offers the new standard in toll-bypass, remote/branch office connectivity, and enhanced carrier services. Perfect for the Remote office, Branch office, or PBX/Switch extension, the SmartNode 4520 integrates all your voice, FAX, and LAN traffic for seamless and secure networking.
With its FXS analog ports the SN4520 Series supports up to eight simultaneous calls, connects to any legacy telephone or PBX, and provides dial-tone, ringing, and caller-ID. When equipped with FXO ports, the local PSTN can be accessed enabling local calling, enhanced toll-bypass services, and fallback configurations. ClearConnect? adaptive network monitoring ensures your call always gets connected even if the VoIP link goes down or becomes congested. With dual 10/100 Ethernet ports, the SN4520 Series provides IP routing with guaranteed Quality of Service. Voice traffic is prioritized while LAN/IP traffic shaping permits efficient access to the Internet and corporate networks. As a complete enterprise router, the SN4520 supports DHCP, NAT, Firewall/ACL, and PPPoE clients. While IPSEC VPN and VLAN tunnel data while DES, 3DES or AES enables secure voice and data over the public network.
Features
Dual 10/100 Full-Duplex Auto-Sensing Auto-MDX Ethernet
14 LEDs for System, Ethernet, and Call status
Universal 100-240VAC (contact us for 48VDC Power)
Configuration and Management through Webinterface, CLI, Telnet, Console and SNMP
IP routing and Services, NAT/PAT, DHCP Server, PPPoE, IP Filter Lists provide full Internet access capabilities and security
Advanced QoS and traffic management. Voice-priority, traffic shaping to ensure optimal up and downstream voice quality
Up to 8 Voice and FAX Calls over IP Support-Use any CODEC or T.38 FAX on any port, any time
2,4,6 or 8 FXS and 2,4 FXO Ports-Up to 8 FXS ports connect to your standard telephone with programmable tones, ringing, CLIP etc. 2 or 4 FXO ports for PSTN connections. Programmable call routing switches between any FXS, FXO and IP connection.
We're sorry, there are no downloads available at this time.
Manufacturer

Patton

# of FXO Ports

2

# of FXS Ports

0

# of RJ45 Ports

2

AC Power adapter Included

Yes

Analog Connection Type

RJ-11

Auto Provisioning

Yes

Codec Support

G.711 u/a law, G.729 a/b, G.723, G.726

Echo Cancellation Support

yes- G.168

Fax Support

T.38, G.711 pass thru

Modular

No

MWI Support

Yes

Peripheral Port

EIA-232

Protocol Supported

SIP, H.323, ISDN

Provisioning Method

TFTP, Telnet, CLI

PSTN Fallback / Failover

No

PSTN Signalling Support

FXO loop start

Rack Mountable

No

Requires Amphenol 50pin Cable

No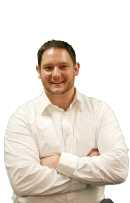 Why Pay
$344.00

for the Patton SN4522/JO/EUI Gateway?
Toll-Quality VoIP—Advanced traffic management and shaping, combined with Patton's patent-pending DownStream QoS™ enforce uninterrupted toll-quality voice over best-effort networks.

Complete SIP and T.38 support—Supports the complete range of industry standard VoIP: SIP, H.323, T.38 fax, fax and modem handling, DTMF relay. Codecs G.729, G.723, and so on.

Easy Management & Provisioning—Web-based management, SNMP, command line interface. Automated mass provisioning for efficient large-scale deployments.
For advice, reviews and industry insight... be sure to follow us online.