SpectraLink DECT Repeater 1.9Ghz
The
SpectraLink DECT Repeater
is a building block to be used to extend the coverage area in a DECT solution. The DECT Repeater does not increase the number of traffic channels, however provides a larger physical spreading of the traffic channels and thereby increases the coverage area established with the DECT Base Stations. DECT Repeaters are mainly used in areas with limited traffic. The SpectraLink DECT Repeater is available with either 2 or 4 voice channels. It is wireless and does not need physical connection to the DECT Wireless Server, making it very easy to install. The DECT Repeater can be supplied with an external directional antenna, which makes it possible to create radio coverage in a remote area without cabling to the rest of the installation.
SpectraLink DECT Repeater Product Overview
Inexpensive way to extend the coverage area
Wireless – no cabling needed
Create radio coverage in a remote area
2 Channel
MultiCell, 1G9 version
REQUIRES POWER SUPPLY, MUST ORDER SEPARATELY
We're sorry, there are no downloads available at this time.
Manufacturer

Spectralink

Model

DECT Repeater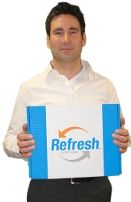 Michael Rehac
Direct: 716-213-6898
Blog
Why Pay
$345.00

for the SpectraLink DECT Repeater 2-CH 02441200?
Inexpensively expand your DECT coverage area

Multicell, 1.9Ghz version which will carry 2 channels

Wireless, no cabling needed, except for Power.
For advice, reviews and industry insight... be sure to follow us online.
Alternatives To This Product