Spectralink 8450 Black Dual Charger Bundle 2200-37238-001
The Spectralink 8450 Black Dual Charger Bundle (2200-37238-001) is a kit including everything you need to make your Spectralink 8450 operational. It includes a Spectralink 8450 black WiFi handset, 2 standard batteries, one dual charger which charges a handset with a battery in it and one spare battery, and a North America power supply. The Spectralink 8450 WiFi Phoneis an open SIP platform 802.11a/b/g/n WiFi phone which features a WebKit browser and XML API, Push-To-Talk (PTT) functionality, barcode scanner, and Instant Messaging and presence when used with Microsoft OCS/Lync.
Spectralink 8450 Overview
Demonstrably increasing worker productivity and organizational cost savings, the SpectraLink 8400 series of Wi-Fi phones allows on-site professionals to connect with customers, colleagues, and all the applications they need to perform their best. Designed with the requirements of on-site workers in the healthcare, retail, hospitality, and manufacturing industries in mind, the SpectraLink 8400 handset unites the most critical elements of workplace communications within a single mobile device that is highly reliable, extra durable, and easy to use.
With the Polycom SpectraLink 8400 series, you also benefit from a lower total cost of ownership (TCO) and open standards designs that make it easy to integrate with your organization's Wi-Fi infrastructure, telephony systems, and business applications. This enables you to leverage your existing investments and evolve your mobile technology needs to meet your organizational changes.
The Polycom SpectraLink 8400 series enables mobile professionals to be reached immediately and reliably throughout your workplace. Whether attending to patients, customers, or guests, the SpectraLink 8400 series allows workers to fulfill their goals and deliver the very best care, service, and response times for any need. Instant alerts immediately notify workers of requests or alarms, so they can deliver services that directly impact safety, sales, and satisfaction.
Spectralink 8440 Features:
WiFi compatibility only with VIEW Approved WiFi Access Points.
2.2 inch color LCD display, 240x320 resolution
1D Barcode Reader
PC association via Polycom® Quick Barcode Connector™ (QBC) over Wi-Fi
Four (4) Context Sensitive Softkeys
Dedicated Push-to-Talk
Message Waiting (voicemail) indicator LED
2.5mm and Bluetooth headset support
Drop/shock: MIL STD 810F, method 516.5 procedure VI
Ingress protection standard IP-64 per IEC 60529
Bundle Includes:
Spectralink 8450 Black handset (2200-37153-001)
2 Standard batteries (1520-37214-001)
One dual charger (1310-37222-001)
One North American Power Supply (2200-37278-020)
Telephony Features:
• HD Voice Support when used with Speakerphone dock
• Up to 6 telephone line appearances
• Call Hold/Resume function
• Last Call Return
• Music on Hold
• Consultation Hold
• Call Transfer (Attended, Unattended)
• Overlap dialing
• Bridged Line Appearance (BLA)
• Three-Way Conferencing (local)
• Find-Me call forking
• Call Screening (Incoming, outgoing)
• Automatic Answer
• Call Park & Retrieve
• Group Call Pickup
• Call Waiting
• Multiple Calls per Line
• Do Not Disturb
• Calling party ID (name and number)
• Called party ID (name and number)
• Connected party ID (name and number)
• Call Forward (Busy, No answer, Unconditional)
• Call Reject
• G.711 (a-law, u-law), G.729, G.722 , G.722.1 Codecs
Didn't find the WiFi VoIP phone you were looking for?
Check out these other SpectraLink phones:
Spectralink 8450 Black Dual Charger Bundle Downloads
Manufacturer

Spectralink

Model

8450-Black-DCB

AP Handoff Roaming

Yes

Provisioning Options

N/A

Web Browser Support

Yes

Voice Codec Support

N/A

Protocols Supported

N/A

Wireless Security Support

N/A

Standby Time

N/A

Talk Time

N/A

Call Notification Method

N/A

Screen Display Type

N/A

Speakerphone

N/A

Headset Port

2.5mm, Bluetooth

Intergrated Bluetooth Support

Yes

Power

N/A

Battery Type

Lithium Ion

Camera

No

Memory Card Support

No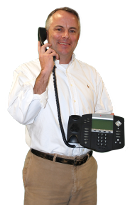 Joe Shanahan
Direct: 866-583-0920
Blog
Why Pay
$829.99

for the Spectralink 8450 Black Dual Charger Bundle?
Multifunctional device - telephone, paging, intercom, messaging, and 2-way radio

Includes everything you need to make your phone operational

Integrated 1D Barcode reader
For advice, reviews and industry insight... be sure to follow us online.