Switchvox 380 Appliance Cold Spare
The Switchvox 380 cold spare is the perfect addition to your Switchvox 380 IP PBX Appliance. The 380 cold spare is an exact duplicate in technical specs as the Switchvox 380 appliance. Keep it on hand so if your 380 appliance ever goes down, within minutes you can be back up and running.
Switchvox 380 Cold Spare Overview
The Switchvox 380 cold spare can replace your primary 380 appliance in a pinch. It is a fully functional machine without user licenses. In the event of a primary server failure, you can easily reload your user licenses onto the Cold Spare and be up and running. If you have Digium telephony cards installed into your primary Switchvox 380 appliance, you would either need to order spares for your Cold Spare, or uninstall them from the primary and reinstall them into the cold spare. For this reason, many IT admins prefer to use Digium Gateways instead of telephony cards because they can easily be disconnected from the primary and plugged into the Cold Spare.
We're sorry, there are no downloads available at this time.
Manufacturer

Switchvox

Model

SWITCHVOX 380 APPLIANCE COLD SPARE

Form Factor

2U

# of NIC Ports

No

NIC Port Speed

No

# of PCI Express Slots

No

# of PCI Slots

2

# of BRI Ports

No

Amount of RAM

No

Hard Drive Size

No

Telephony Card Hardware Support

Digium

Software Support

Switchvox SMB, Asterisk

Mounting Option

Rackmount, Wallmount

# of FXS Ports

No

# of FXO Ports

No

# of Digital Ports

No

# of Simultaneous Calls

Up to 100

# of Physical Server PCI Slots

No

# of USB Ports

No

CD ROM Drive

No

Hot Swappable Hard-Drive Support

No

Hot Swappable Power Supplies

No

LCD Display

No

Peripheral Ports

No

RAID Capable

No

Redundant Power

Ships with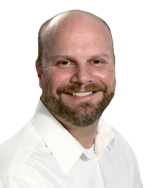 Don Stefanie
Direct: 716-213-6906
Blog
Why Pay
$6,445.00

for the Switchvox 380 Appliance Cold Spare?
Maximize Uptime by having a spare on hand

Easily migrate from your primary server to your cold spare in the event of an outtage
For advice, reviews and industry insight... be sure to follow us online.
Alternatives To This Product
From: $4,305.00
To: $36,783.99