Switchvox 355 SMB Appliance
The
Digium Switchvox 355
VoIP PBX Appliance is designed to support up to 400 Users. The Switchvox 355 Appliance will support up to 75 concurrent calls, 20 simultaneous call recordings, and 30 conference call participants. The 355 is ideal for medium businesses seeking many features, high performance, and high redundancy.
Switchvox 355 Overview:
The Switchvox 355 appliance ships with Switchvox SMB Edition IP PBX software, and is the ideal Digium solution for medium sized businesses seeking a full feature set and powerful functionality. The Switchvox 355 is expandable with 3 PCI slots for additional PSTN connectivity. It will support a single, dual, or quad T1 line, a 4 span BRI card, or Digium TDM4xx, TDM8xx, or TDM24xx analog connectivity cards.
The Digium 355 includes an internal 500w redundant power supply and a rackmount kit for installation. . A wall mount kit or rackmount kit is an optional accessory. Unlike the smaller models, the 355 also includes a mirrored hard drive for redundancy. Connectivity to the network is supplied via a single 10/100 port. Each Switchvox 355 system ships with Switchvox SMB software. For ease of deployment, equip your Switchvox 355 with Digium Phones for plug and play installation and configuration. For resiliency, Switchvox offers a cold spare option for the Switchvox 355 to minimize downtime.
The Switchvox 355 does not include any users. You need to add on Switchvox Gold or Switchvox Platinum users.
Switchvox 355 Features & Functions:
2GB of onboard RAM
Dual 160GB RAIDed Hard Drives
Dual Redundant Power Supplies
Ships with Switchvox SMB Edition 4.0 or higher
Supports 1 - 400 Users and up to 75 concurrent calls
Switchvox User Subscriptions required for each extension.
Will record up to 20 calls concurrently
Will allow up to 30 conference participants
Will support up to 3 of the following PCI Cards for PSTN Connectivity:

- Digium TE122B single T1/PRI card

- Digium TE207 Dual T1/PRI card

- Digium TE407 Quad T1/PRI card

- Digium B410P BRI Card

- TDM410 Up to 4 analog ports (Click the link to configure)

- TDM800 Up to 8 analog ports (Click the link to configure)
- TDM2400 Up to 24 analog ports (Click the link to configure)
500W Power Supply
Mirrored Hard drive
1 x 10/100 Ethernet Port
Rackmount brackets included
Includes a 1 Year hardware warranty
Switchvox SMB Features:
-The Switchboard
-Call Control and Call Routing
-Call Queues, IVR, and Conferencing
-Voicemail
-Music on hold
-Personal Call Rules
-Presence and Collaboration
-Voicemail to Email notifications
-Feature-rich adminstration panel including reporting, extension management, and diagnostics
-Switchvox APPS including Switchvox Mobile, Firefox Integration, CRM integration and the Extend API.
Visit the Switchvox site to see the details on each of these features.
Need a different Switchvox System? Try one of these:
We're sorry, there are no downloads available at this time.
Manufacturer

Switchvox

Model

355

Form Factor

3U

# of NIC Ports

1

NIC Port Speed

10/100

# of PCI Express Slots

Zero

# of PCI Slots

3

# of BRI Ports

No

Amount of RAM

2GB

Hard Drive Size

160GB

Telephony Card Hardware Support

Digium

Software Support

Switchvox SMB

Mounting Option

Rackmount

# of FXS Ports

0

# of FXO Ports

0

# of Digital Ports

0

# of Simultaneous Calls

No

# of Physical Server PCI Slots

7

# of USB Ports

2

CD ROM Drive

No

Hot Swappable Hard-Drive Support

Yes

Hot Swappable Power Supplies

Yes

LCD Display

Yes

Peripheral Ports

Serial-Monitor, PS/2 Mouse, PS/2 Keyboard

RAID Capable

Ships with

Redundant Power

Ships with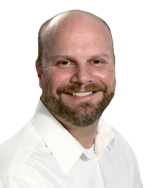 Don Stefanie
Direct: 716-213-6906
Blog
Why Pay
$5,850.00

for the Switchvox 355 SMB Appliance 1AS3550010LF?
Ideal Medium to Large Business

Supports 1-400 Users, Up to 75 Concurrent Calls

Redundant Power, Mirrored hard drive
For advice, reviews and industry insight... be sure to follow us online.
Alternatives To This Product