Valcom VIP-480AL-W IP Flexhorn (White) Paging Horn
The Valcom VIP-480AL-W is a white IP Paging horn which is water-proof so it can be used indoors or outdoors. It features an easy adjustable mounting bracket and can be mounted into a variety of configurations using optional mounting hardware, including recessed, surface mounted, angled surface mount, or vandal-resistant mounting.
Valcom VIP-480AL-W Product Overview
The VIP-480AL IP Paging Horn is a self contained paging system which enables voice paging up to 1200 feet from an Ethernet connection. The VIP-480L consist of a high efficiency 3 Watt Class-D Horn and a VIP-LLE Network Extender allowing stand alone capability when used with a SIP Phone System or can be accessed from a variety of
Valcom
managed VoIP products.
Valcom VIP-480AL-W Features:
PoE (802.3af) - No Local Power Required
Very High-Efficiency Ensures Penetration with Lower Energy Consumption
Weather-Resistant
Include Long Line Extender for Cabling Up to 1200 Feet
Backboxes Available for Some Speakers
Water-Proof
Interior or Exterior
Includes Easy Adjustable Mounting Bracket
We're sorry, there are no downloads available at this time.
Manufacturer

Valcom

Model

VIP-480AL-W

# of Ethernet Ports

1

Ethernet Port Speeds

10/100

Peripheral Ports

Line-Out

Supported Components

Intercom, Paging System, Loudspeaker, Horn

Protocols Supported

SIP

Voice Codec Support

G.711a, G.711u, G.729

Talkback Support

No

Provisioning Options

Web GUI

Wireless

No

Mounting Option

Wallmount, In-Ceiling

Power

PoE (IEEE 802.3af)

Relay Support

No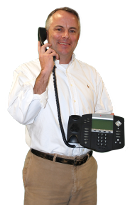 Joe Shanahan
Direct: 866-583-0920
Blog
Why Pay
$389.99

for the Valcom VIP-480AL-W?
Includes Easy Adjustable Mounting Bracket

Water-proof, interior or exterior use

PoE (802.3af) - No Local Power Required
For advice, reviews and industry insight... be sure to follow us online.
Alternatives To This Product