Polycom VoiceStation 300 2200-17910-001 Conference Phone
The Polycom VoiceStation 300 is a small conference phone ideally suited for desktops, offices, and other small rooms.
With a microphone range of up to seven feet, the VoiceStation 300 is ideal for small conferences with three to four participants. Plus its compact industrial design fits well on a desk or small table, making it a great solution for offices. From what you'd expect from
Polycom phones
, the VoiceStation 300 provides legendary voice quality at an affordable price.
Polycom VoiceStation 300 Overview:
Featuring Polycom?s award-winning Acoustic Clarity Technology, the VoiceStation 300 delivers significantly improved voice quality over the previous-generation VoiceStation 100. The VoiceStation 300 features three sensitive microphones that offer 360-degree room coverage. Smart technology, such as Dynamic Noise Reduction DNR, provides maximum microphone sensitivity, while reducing distracting room and background noise. Plus, Polycom?s legendary full-duplex technology ensures that everyone on the call can be heard. Convenient controls for volume, mute, redial, flash and hold are located on an intuitive, easy-to-use keypad. A handset phone can be plugged in for private calls, or simply switch back to the VoiceStation 300 for hands-free conversations.
Polycom VoiceStation 300 2200-17910-001 Features & Functions:
Full-Duplex Performance - simultaneous 2-way communication so everyone can hear and be heard clearly
Analog phone easily integrated with your IP Network
3 microphones / 1 speaker not expandable
Combination Iconic / Alpha-Numeric Keypad
Mute, Flash, Hold, Redial
Data Port on power supply
Wall Mountable
Warranty - 12 Months
Didn't find the VoIP phones you were looking for?
Check out these other
VoIP Conference Phones
:
We're sorry, there are no downloads available at this time.
Manufacturer

Polycom

Model

VoiceStation 300

Use/Room Size

Desktop, Small Room

Microphone Range

7 ft

Expansion Mics

Yes

Daisy Chain

No

Wireless

No

Protocols Supported

No

High Definition

No

Numerical Keypad

Yes

Connection Types

Analog

Power

Power Supply Included

Headset Port

No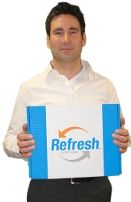 Michael Rehac
Direct: 716-213-6898
Blog
Why Pay
$269.99

for the Polycom VoiceStation 300?
3 microphones / 1 speaker (not expandable)

Analog phone easily integrated with your IP Network

Combination Iconic / Alpha-Numeric Keypad ..
For advice, reviews and industry insight... be sure to follow us online.