Grandstream GXW4104 4-FXO Port VoIP Gateway
The Grandstream GXW4104 analog FXO gateway allows small businesses and remote locations to seamlessly connect up to 4 PSTN lines to an existing IP PBX System or analog phone system. The GXW4104 features 4 FXO ports allowing up to 4 lines to connect to the PSTN and 2 switched 10/100 Ethernet ports that can be routed to connect to the network. It is T.38 Fax compliant and features G.168 echo cancellation support. The GXW4104 also includes a video surveillance port so you can incorporate Grandstream IP surveillance cameras into your network.
Grandstream GXW4104 VoIP Gateway Overview
The Grandstream GXW4104 is an advanced low-to-mid-density analog gateways with dual 10M/100M network ports, integrated router, rich telephony features, comprehensive voice codec and fax support, flexible dial plan, and strong security protection that can be used for IP enabling traditional analog PBX or key systems, inter-branch-office voice/data communications, and as PSTN trunk gateways for software based IPPBX systems.
Grandstream GXW4104 Features and Functions
4 FXO port media gateway
Video surveillance port
External power supply
Two RJ-45 ports 10/100 Mbps (switched or routed)
TFTP and HTTP firmware upgrade support
Multiple SIP accounts (choice of 3 profiles per account)
Programmable PSTN line settings for different countries/regions
1 or 2 stage dialing
Caller ID
G.168 - echo cancellation
Flexible DTMF transmission: In Audio, RFC2833, SIP Info or any combination of the 3
Selectable, multiple LBR coders per channel
T.38 Fax compliant
Didn't find the VoIP gateway you were looking for?
Check out these other Grandstream Gateways:
Grandstream GXW4104 Downloads
Manufacturer

Grandstream

# of FXO Ports

4

# of FXS Ports

0

# of RJ45 Ports

2

AC Power adapter Included

Yes

Analog Connection Type

RJ-11

Auto Provisioning

Yes

Codec Support

G.711 u/a law, G.729 a/b, G.723, G.726, GSM, H.264

Echo Cancellation Support

yes- G.168

Fax Support

T.38, G.711 pass thru

Modular

No

MWI Support

No

Peripheral Port

Video Input / Output

Protocol Supported

SIP

Provisioning Method

HTTP, HTTPS, TFTP, WEB GUI

PSTN Fallback / Failover

No

PSTN Signalling Support

FXO loop start

Rack Mountable

yes-available

Requires Amphenol 50pin Cable

No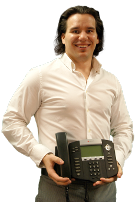 Why Pay
$249.00

for the Grandstream GXW4104 ?
4 Port FXO Gateway

Two RJ-45 ports 10/100 Mbps (switched or routed)

Video surveillance port
For advice, reviews and industry insight... be sure to follow us online.
Customer Reviews
grasshoppa

Solid ATA
I paired this up with a VM asterisk ( running in esxi ) + Polycom 331. Works flawlessly. One word of advice; I ended up setting DTFM to inband instead of RFC2833. Anything out of band was flaky or inconsistent.

(Submitted on ) | by

Joao Nunes

Great Product
The Grandstream GXW4104 is a very good solution for small offices and analog access systems. Very recommended product.

(Submitted on ) | by

GreenCore Solutions SRL

Product Review
This product fulfills the requirements of most our costumers needs. Mainly the price and the functionality.


(Submitted on ) | by

Gary Crowe

Poor support and functionality
We could not get any support in configuration and the unit failed out of the box. The vendor refused to issue an RMA

(Submitted on ) | by