IP Conference Phones for VoIP Conferencing
Stop using your IP Phone's speakerphone – Get an IP Conference phone today. Choose from a dozen of the BEST in Conference phones without sacrificing this month's utility payment. No matter your need or budget, VoIP Supply has an IP Conference phone solution.
With full in-house support available, standard and extended warranties and the easiest buying process in the industry, it is no wonder folks like you are turning to VoIP Supply for their IP Conference phone needs.
Buying Advice
Customer Benefits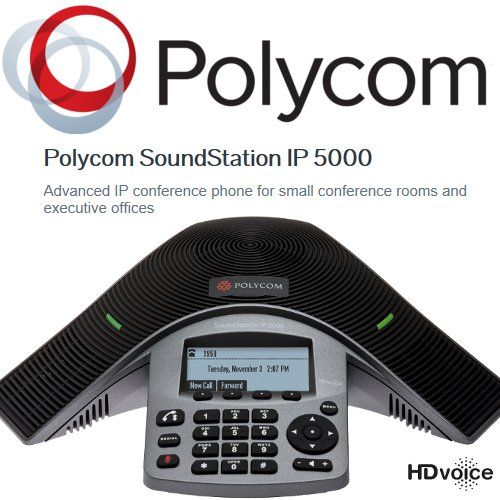 Optional Wireless Microphone Kit for Cisco Unified IP Conference Phone 8831

Optional Wired Microphone Kit for Cisco Unified IP Conference Phone 8831

The Cisco 8831 Unified IP Conference Phone supports SIP protocol, full-duplex 2-way wideband audio, and IEEE 802.3af PoE. The 8831 has 360 degree directional HD audio coverage ideal for conference rooms and offices of all sizes. (CP-8831-K9=)

The Aastra S850i combines flexibility and voice clarity in this wireless conference phone set. With no wires, the phone, microphones and dial pad can be set anywhere in a conference room, boardroom, or executive office to provide the best conference experience.

The Plantronics Calisto P620 is a personal Bluetooth conference phone designed for PCs and mobile phones. Designed with mobility in mind, the Calisto P620 includes a USB adapter for connecting to PCs and laptops and a soft carrying case.

The MAXAttach Base is an accessory kit that includes MAX base unit, network cable, power cable and telephone cable.

The Phoenix Audio Quattro 3 SIP is a USB conference phone with additional connections for A/C power, 2.5mm headset connection, and an RJ45 Ethernet port for SIP communication. The Phoenix Audio Quattro 3 is a high quality conference speakerphone that will turn any room into a professionally sounding conference room.

The Plantronics Calisto P835-M is a multi-device speakerphone system that has been optimized for Microsoft Lync. The Calisto P835-M features a rich-sounding full duplex speakerphone, advanced noise cancellation technology and the PA50 wireless mic for increased mobility.
The Polycom IP 5000 conference phone delivers remarkably clear conference calls for small conference rooms and executive offices
Polycom IP 6000 PoE (REFRESH) 2200-15600-001

The Polycom SoundStation Duo is an IP conference phone for small to medium sized meeting rooms that will work in both an IP or an analog phone setting. REFRESHED