IP Conference Phones for VoIP Conferencing
Stop using your IP Phone's speakerphone – Get an IP Conference phone today. Choose from a dozen of the BEST in Conference phones without sacrificing this month's utility payment. No matter your need or budget, VoIP Supply has an IP Conference phone solution.
With full in-house support available, standard and extended warranties and the easiest buying process in the industry, it is no wonder folks like you are turning to VoIP Supply for their IP Conference phone needs.
Buying Advice
Customer Benefits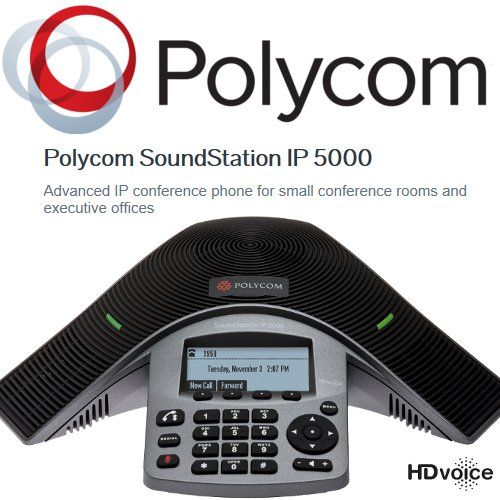 Optional Wired Microphone Kit for Cisco Unified IP Conference Phone 8831
The Polycom IP 5000 conference phone delivers remarkably clear conference calls for small conference rooms and executive offices
The Polycom SoundStation Duo is an IP conference phone for small to medium sized meeting rooms that will work in both an IP or an analog phone setting. REFRESHED

The Refreshed Phoenix Audio Quattro3 Powered Chainable Conference Phone(MT304) is a USB full-duplex conference phone which boasts 1 speaker, 4 microphones, and is daisy chainable up to 15 units. It includes an additional interface allowing you to power up to 8 daisy chained units with a single power source (Power source not included).