IP Conference Phones for VoIP Conferencing
Stop using your IP Phone's speakerphone – Get an IP Conference phone today. Choose from a dozen of the BEST in Conference phones without sacrificing this month's utility payment. No matter your need or budget, VoIP Supply has an IP Conference phone solution.
With full in-house support available, standard and extended warranties and the easiest buying process in the industry, it is no wonder folks like you are turning to VoIP Supply for their IP Conference phone needs.
Buying Advice
Customer Benefits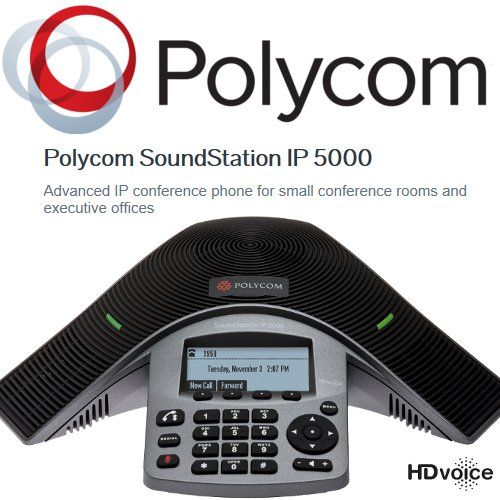 Optional Wireless Microphone Kit for Cisco Unified IP Conference Phone 8831

The Clearone CHAT 150 Avaya connects to Avaya telephones, transforming them into high-performance conference phones. Users can still utilize the advanced features of their telephone, such as company directory lookup, and now enjoy rich, full-duplex audio performance that is far superior to the built-in speaker function on the phone. Also connects to PCs for VoIP applications

The Clearone MAX Wireless provides the flexibility to hold a conference call when and where it?s most convenient ? with no cables in the way. MAX Wireless is a perfect fit for offices and small conference rooms, and delivers outstanding audio clarity.
The Polycom IP 5000 conference phone delivers remarkably clear conference calls for small conference rooms and executive offices