Polycom VVX 500 IP Business Media Phone
The Polycom VVX 500 multimedia IP phone is a 12 SIP line IP phone with HD Voice that is Open Source to work with most SIP PBX's and 3rd party UC platforms. It will handle up to 12 SIP registrations and features a 3.5in TFT color capacitive touch screen that reacts to gestures, similar to how most mobile phone interfaces work today. The VVX 500 has 2 USB 2.0 ports for media and storage applications which allow you to use the display on the phone for multiple uses such as built in web applications, digital photo frame, news, sports, weather, or even as an extension of your PC desktop.
Polycom VVX 500 Overview
Designed for a broad range of environments from small and medium businesses to large enterprises, the VVX 500 performance business media phone improves productivity, by complimenting the workplace applications on the user's computer. Users benefit from such capabilities as viewing and managing their Exchange calendars and contacts on the phone and receive meeting reminders while still having access to their corporate directory—and all while waiting for their PCs to boot. Users can also extend their PC desktop to include the VVX 500 phone's screen, enabling simplified interactions and dialing using their PC's mouse and keyboard. Training and multipoint communication applications are complemented by the VVX 500 video playback capability for streaming content.
Polycom VVX 500 Features & Functions
Gesture-based, multitouch-capable, capacitive touchscreen
3.5-in TFT LCD display at QVGA (320x240 pixel) resolution, 4:3 aspect ratio
Sreaming media video playback
Screensaver and digital picture frame mode
On-screen virtual keyboard
Voicemail and videomail support
Dual USB ports (2.0 compliant) for media and storage applications
Polycom HD Voice technology delivers life-like voice quality for each audio path-handset, the hands-free speakerphone
Dedicated RJ9 Headset Port
Dual 10/100/1000 Ethernet port with PoE Support
Codec Support: G.711 (A-law and μ-law), G.729AB, G.722, G.722.1, G.722.1C
Call Features:

12 lines (registrations)
Shared call/bridged line appearance
Flexible line appearance (one or more line keys can be assigned for each line extension)
Distinctive incoming call treatment/call waiting
Call timer and call waiting
Call transfer, hold, divert (forward), pickup
Called, calling, connected party information
Local three-way audio conferencing
One-touch speed dial, redial
Remote missed call notification
Do not disturb function
Electronic hook switch capable

FTP/TFTP/HTTP/HTTPS4 server-based central provisioning for mass deployments
Bundled with Polycom Productivity Suite:

Corporate Directory Access using LDAP
Local Voice Call Recording on USB flash drive
Visual Conference Management
Didn't find the VoIP phones you were looking for?
Check out these other Polycom VVX Business Media Phones:
We're sorry, there are no downloads available at this time.
Manufacturer

Polycom

Model

VVX 500

# of Lines

12

High Definition

Yes

Backlit Display

Yes

Color Display

Yes

Touchscreen Display

Yes

Protocols Supported

SIP

# of Ethernet Ports

2

Gigabit

Yes

Power

PoE (IEEE 802.3af), Power Supply Available Separately

Headset Interface

RJ9

EHS Support

Yes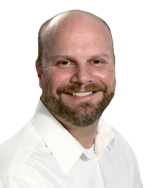 Don Stefanie
Direct: 716-213-6906
Blog
Why Pay
$265.00

for the Polycom VVX 500?
3.5in Capacitive Color Touch screen gives you the look, feel, and functionality of a mobile phone, all the convenience at your fingertips

12 SIP registrations, dual gigabit switched ethernet ports, and HD voice allow you the best voice quality possible

EHS support allows power users the freedom of using a wireless headset at and away from their desks.
For advice, reviews and industry insight... be sure to follow us online.
Questions on Polycom VVX 500
Q: Can I use the Polycom VVX 500 with MagicJack?
A: No IP Phone will not work with Magic Jack. However Polycom SoundStation 2 is tested and know to be working with Magic Jack.
Q: Does running the Ethernet through the VVX500 degrade the performance of the workstation since it first goes through the phone? Our IT person stated we would need to have a separate line for the workstations to achieve satisfactory performance. This would lead us away from a change to this type of phone.
A: My workstation goes through my phone and I have no issues with it
Q: Can I use a bluetooth headset with this?
A: The data sheet does not mention bluetooth.

Headset and handset compatibility

• Dedicated RJ-9 headset port
• Hearing aid compatibility ITU-T P.370
and TIA
• 504A standards
• Compliant with ADA Section 508
Subpart B 1194.23 (all)
• Hearing aid compatible (HAC) handset for
magnetic coupling to hearing aids
• Compatible with commercially-available
TTY Adapter equipment
• Support compatible USB Headsets
Customer Reviews
Very Pleased

Good Product for the price
Excellent phone with great features. Very Impressed!!

(Submitted on ) | by

John

Outstanding
We purchased the VVX 500 and the VVX 600 to compare/contrast. We have also tested several other VOIP/SIP handsets. The sound quality, handset and speakerphone of the Polycom VVX 500 cannot be beat. the speakerphone is particularly outstanding - ful duplex and very clear both ways. Very little difference between the 500 and 600, just screen size.

(Submitted on ) | by

J Drolet

Love my new phone
Compact size, easy to use, great audio quality.

(Submitted on ) | by
Alternatives To This Product
Your Price:

$279.99




Add To Cart For A Better Price!