Aastra SIP-DECT Lite 622d
The Aastra SIP-DECT Lite 622d is a DECT bundle that contains one each of the color Aastra 622D and the Aastra SL35IP RFP base station. The SIP-DECT Lite 622D bundle provides a value priced entry point for providing a mobility option for the small office or user group, with the ability to support multiple DECT phones and up to 8 concurrent calls.
Aastra SIP-DECT Lite 622d Overview
The ergonomic Aastra 622d DECT VoIP phone has a large, vibrant 2" graphic color display and 8 programmable keys provide you with quick access to your favorite functions. The handset is equipped with a Bluetooth interface for cordless headsets.
The Aastra SL 35IP ships pre-registered to the 622d handset and has been pre-licensed. The SL 35IP can support up to 8 simultaneous G.729 calls.
In addition to the handset and base station the SIP-DECT Lite 622d bundle also includes the handset charging cradle with universal A/C adapter and belt clip
Aastra SIP-DECT Lite 622d Features and Functions:
Aastra 622d
2" TFT color LCD (176x220)
7 programmable key
3 softkeys
1 programmable SOS/Alarm hotkey
Bluetooth headset support
2.5mm headset jack
Hands-free operation
44 polyphonic ringtones
Vibrating alert
30 hours talk time/190 hours standby
Aastra SL 35IP
SRTP (RFC 3711) and secure SIP
1GBit Flash memory enabling local boot
Supports 1GBit Ethernet
DSAA authentication between base station and handset
DSC-64bit-encryption over the air interface
Support of DECT XQ extension for reflective environments
Status indication with 4 LEDs (red / yellow / green)
Didn't find the VoIP phone you were looking for?
Check out these other DECT Phones:
We're sorry, there are no downloads available at this time.
Manufacturer

Aastra

Model

SIP-DECT Lite 622d

Standby Time

100+ hours

Talk Time

9+ hours

Screen Display Type

Color

Indoor DECT Range

No

Outdoor DECT Range

No

Frequency Supported

1.9Ghz DECT, GAP

Speakerphone

Yes

Call Notification Method

Ring

Voice Codec Support

No

High Definition

No

Protocols Supported

No

SIP Accounts

No

Power

Charger Base Included, Power Supply Included

Battery Type

Lithium Ion

Headset Support

No

Memory Card Support

No

MWI Support

No

Expansion Handset Avalaible

No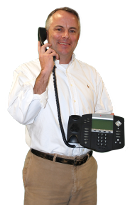 Joe Shanahan
Direct: 866-583-0920
Blog
Why Pay
$543.99

for the Aastra SIP-DECT Lite 622d?
Hands free operation

3 Color multi-purpose LED

Up to 5 user profiles
For advice, reviews and industry insight... be sure to follow us online.
Alternatives To This Product