USB Phones for Use With Skype
Amplify your Skype calling experience with a Skype Phone from VoIP Supply.
Choose from over a dozen different Skype VoIP Phones that range from a simple USB Phone to a Desktop Skype Phone. All of the Skype Phones below are certified by Skype or have been tested as compatible with Skype by VoIP Supply. Take your Skype calling experience to the next level – get a Skype Phone today!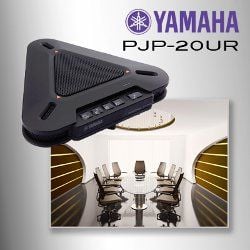 The Polycom C100S is a wideband USB speakerphone for use with Skype

The Polycom C100S is a wideband USB speakerphone for use with Skype
The Grandstream GXP2200 is a six line multimedia VoIP phone that runs on the Android Operating System 2.3. This means With the GXP2200 you get all of the standard features of an HD enterprise Grandstream phone combined with vast number of Android applications including Skype, Google Voice, Facebook Twitter and more.
The REFRESHED Clearone Chat 50 USB Plus is a personal speaker phone and more! The CHAT 50 connects to a wide variety of devices for hands-free communications and audio playback. A perfect personal solution for road warriors and others who want rich full-duplex audio that is portable and economical.

The Refreshed Phoenix Audio Quattro3 Powered Chainable Conference Phone(MT304) is a USB full-duplex conference phone which boasts 1 speaker, 4 microphones, and is daisy chainable up to 15 units. It includes an additional interface allowing you to power up to 8 daisy chained units with a single power source (Power source not included).

The Phoenix Audio Duet EXE (MT202-EXE) is a USB desktop conference speakerphone with advanced echo cancellation and noise suppression technologies. The RJ9 port on the Duet EXE allows it to be connected to digital, analog or cellular phones with the included cables. The Duet EXE can be used for conference calls, media playback or for recording a meeting.