Xorcom Astribank XR0000 USB Channel Bank
Xorcom has developed a revolutionary concept in telephony interfaces for Asterisk systems called Astribank XPP Technology. Using USB 2.0 ports to connect to any Asterisk server, Astribank eliminates the requirement for a PCI E1/T1 card, and even for PCI slots. The internal design of Astribank is modular, offering a wide variety of FXS, FXO, BRI ISDN and I/O port combinations. Multiple Astribank units may be connected to a single Asterisk server using different USB 2.0 ports, a USB 2.0 hub or USB 2.0 PCI card.
Xorcom Astribank XR0000 USB Channel Bank Overview:
The USB 2.0 interface supplied with the Astribank server guarantees a reliable, extremely high bandwidth, hot-pluggable solution that is not dependent on a PRI PCI card. A single USB 2.0 port can theoretically support over 3,000 concurrent calls. The reliable, industry-standard USB connection eliminates the costly, cumbersome PRI cards that are needed for standard channel bank support, and adds unique features such as reliable fax support, transparent synchronization between Xorcom Astribank units, an auxiliary system interface, and more. Astribank's driver has been included as an official part of Zaptel now DAHDI since release 1.2.4 Feb. 2006, making Astribank integral with Asterisk systems. Today Astribank is tested with Debian, CentOS 5 and trixbox CentOS 4.
Xorcom Astribank XR0000 USB Channel Bank Features & Functions:
USB 2.0 Connectivity eliminates the need for PCI cards in the IP PBX
Flexible FXS/FXO/BRI/PRI Configurations available
Supports up to 32 FXS or FXO Ports in a single 1U Chassis.
We're sorry, there are no downloads available at this time.
Manufacturer

Xorcom

Model

XR0000

# of FXS Ports

0

# of FXO Ports

0

# of Digital Ports

0

Connection Types

No

Method to Interface with PBX

via USB

Form Factor

1U

Daisy Chain

Yes

Mounting Option

Rackmount, Wallmount

Voice Failover Protection

YES-via twinstar

Power

Power Supply Included

# of BRI Ports

No

Field Upgradable

No

LCD Display

No

Modular

No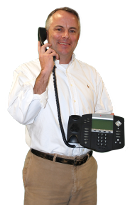 Joe Shanahan
Direct: 866-583-0920
Blog
Why Pay
$265.00

for the Xorcom Astribank XR0000?
Base channel bank model - no interface modules installed.

USB 2.0 ports to connect to any Asterisk server, no PCI Cards needed!

Asterisk Compatible, 1U Form Factor.
For advice, reviews and industry insight... be sure to follow us online.
Alternatives To This Product