Xorcom Remote Installation Services (Server) RIS-1
The Xorcom RIS-1 includes programming of ar Xorcom appliance or server at customer site and connection of SIP Trunks; T1/E1 Circuits, or Analog Phone Lines.
It also includes programming of inbound/outbound routes and IVR flow for day and night service.
We're sorry, there are no downloads available at this time.
Manufacturer

Xorcom

Model

RIS-1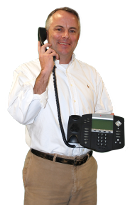 Joe Shanahan
Direct: 866-583-0920
Blog
For advice, reviews and industry insight... be sure to follow us online.