Xorcom XR0107 4 Port USB Hub
The
Xorcom XR0107
is a 4 port USB hub for XR2000 and XR3000 series IP PBXs.
Xorcom XR0107 Product Overview
Configurations involving multiple Astribanks often require use of a USB hub to connect them to the Asterisk server. In order to ensure a positive user experience, Xorcom branded a 4-port model that has proven itself in their lab tests. The Xorcom's XR0107 dimensions allow it to be affixed easily and aesthetically to the rear panel of the Xorcom XR2000 and XR3000 IP-PBX models.
We're sorry, there are no downloads available at this time.
Manufacturer

Xorcom

Model

XR0107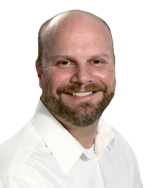 Don Stefanie
Direct: 716-213-6906
Blog
For advice, reviews and industry insight... be sure to follow us online.