Xorcom XR1-12 XR1000 Asterisk PBX with 2 FXS & 6 FXO
The
Xorcom XR1-12
is a SOHO Asterisk Appliance with 2 FXS & 6 FXOports installed.
Xorcom XR1-12 Product Overview
The XR1000 is an Asterisk based small business VoIP PBX system supporting various combinations of telephony ports. The device supports up to 16 analog phone ports, up to 8 BRI ports, up to 50 users and up to 5 concurrent calls. Also available with the XR1000 is the Xorcom Rapid Recovery™ backup utility, provided on Disk-on-Key. This useful device features the Xorcom Live Rescue™ utility for disaster recovery. XR1000 units with an FXS module support Xorcom Rapid PA to provide public address functionality to Asterisk installations, and are also offered with I/O ports to support a wide array of peripheral devices.
Xorcom XR1-12 Features
Small Business VoIP PBX Applications
Complete, stand alone IP-PBX for small businesses (SOHO)
End point for distributed IP-PBX (offices connected to headquarters)
CLEC (Competitive Local Exchange Carriers) Asterisk IP-PBX Features of the XR1000 Small Business VoIP PBX
Various combinations of FXS, FXO, and BRI
Supports SIP and IAX2 phones and trunks
8 or 16 analog lines/extensions
1-8 BRI ports
Up to 5 concurrent calls
Supports auxiliary appliances (door locks, alarm systems etc.)
Easy-to-use Web interface for Asterisk and network setup Advanced provisioning and maintenance features:
Restore button restores the unit to default factory setup
Rescue button - this essential developer feature allows restoration of the unit even after the actual code has been damaged by improper modifications
Rapid Tunneling™ - opens a secured direct SSH tunneling to our support engineers upon user's request. Get our direct support wherever you are, behind firewalls and NATs.
Internet updates Software on the Small Business VoIP PBX XR1000
Elastix distribution version 1.3
Asterisk 1.4
Web interface based on FreePBX

Protect your system from unplanned downtime - Xorcom's Rapid Recovery is a Disk-on-Key (DOK) that enables simple, safe and speedy recovery of Xorcom's IP PBX systems
We're sorry, there are no downloads available at this time.
Manufacturer

Xorcom

Model

XR1-12

Form Factor

Mini Chassis

# of NIC Ports

1

NIC Port Speed

10/100

# of PCI Express Slots

Zero

# of PCI Slots

Zero

# of BRI Ports

Zero

Amount of RAM

512MB

Hard Drive Size

4GB Solid State

Telephony Card Hardware Support

None

Software Support

trixbox CE, Elastix

Mounting Option

Rackmount, Wallmount

# of FXS Ports

2

# of FXO Ports

6

# of Digital Ports

0

# of Simultaneous Calls

No

# of Physical Server PCI Slots

Zero

# of USB Ports

2

CD ROM Drive

No

Hot Swappable Hard-Drive Support

No

Hot Swappable Power Supplies

No

LCD Display

No

Peripheral Ports

Serial-Monitor, PS/2 Keyboard

RAID Capable

No

Redundant Power

Not Available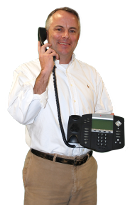 Joe Shanahan
Direct: 866-583-0920
Blog
Why Pay
$1,185.00

for the Xorcom XR1-12?
6 FXO for PSTN connectivity, 2 FXS for Analog devices

Connects to the IP Network via USB for easy integration

Preloaded with Elastix for plug and play installation
For advice, reviews and industry insight... be sure to follow us online.
Alternatives To This Product