Yealink T22P IP Phone
The Yealink T22P is a POE enabled advanced SIP phone featuring 3 SIP lines and HD voice hardware and software support.
Yealink T22P Product Overview:
The Yealink T22P is a POE enabled advanced SIP phone featuring 3 SIP lines and HD voice hardware and software support.
The Yealink T22P features an intuitive user interface and enhanced functionality which make it easy for people to interact and maximize productivity. With TI's leading VoIP voice engine, it enables enhanced high-fidelity audio, outsourced management options, flexible deployment and third-party communications applications. As a cost effective IP Solution, it helps users to streamline business processes, delivering a powerfiul and consistent communications experience for small and large office environments.
Yealink T22P Features and Specs:
Phone Features
3 VoIP accounts, hotline, emergency call
Call waiting, call transfer, call forward
Hold, mute, flash, auto-answer, redial
3-way conference, DND, speed dial
Phonebook (each record with 3 phone numbers, 300 entries), black list
XML Phonebook search/import/export
Lists of missed, received, dialed and forwarded calls (100 entries in all)
Volume adjustment, ring tone selection
Tone scheme, System log
Multi-language (more than 20)
IP PBX System Integration
Dial plan, dial-now
SMS, Voicemail, MWI
Intercom
Call park, call pickup
Distinctive ringtone
Codecs and Voice Features
Wideband codec: G.722
Narrowband codec: G.711, G.723.1, G.726, G.729AB
VAD, CNG, AEC, PLC, AJB, AGC
Full-duplex speakerphone with AEC
Network Features
SIP v1 (RFC2543), v2 (RFC3261)
NAT Traversal: STUN mode
DTMF: In-Band, RFC2833, SIP Info
Proxy mode and peer-to-peer SIP link mode
IP Assignment: Static/DHCP/PPPoE
TFTP/DHCP/PPPoE client
Telnet/HTTP/HTTPS server
DNS client
NAT/DHCP server
Management
FTP/TFTP/HTTP/PnP auto-provision
Configuration: browser/phone/auto-provision
Direct IP call without SIP proxy
Dial number via SIP server
Dial URL via SIP server
Security
HTTPS (server/client)
SRTP (RFC3711)
Transport Layer Security (TLS)
VLAN (802.1 pq), QoS
Digest authentication using MD5/MD5-session
Secure configuration file via AES encryption
Phone lock for personal privacy protection
Admin/user configuration mode
Physical Features
TI TITAN chipset
132x64 graphic LCD
32 keys including 4 soft keys
5 LEDs: 1xpower, 3xline, 1xmessage
1xRJ9 handset port
1xRJ9 headset port
2xRJ45 10/100M Ethernet ports
Wall-mounted
Power adapter: AC 100~240V input and DC 5V/1.2A Output
Power over Ethernet (IEEE 802.3af)
Power consumption: 1.4-2.6W
Net weight: 0.77kg
Dimension: 185 x 200 x 90mm
Operating humidity: 10~95%
Storage temperature: up to 60°C
Didn't find the Yealink phone you were looking for?
Check out these other VoIP phones by Yealink:
We're sorry, there are no downloads available at this time.
Manufacturer

Yealink

# of Lines

3

High Definition Voice

Yes

Backlit Display

Yes

Color Display

No

Touchscreen Display

No

Protocol Supported

SIP

# of RJ45 Ports

2

Gigabit

No

PoE Compatible

Yes

AC Power Supply Included

Yes

Headset Interface

RJ9

EHS Support

No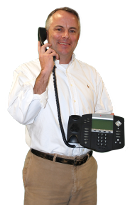 Why Pay
$109.00

for the Yealink SIP-T22P?
3 SIP lines

PoE enabled and includes an AC Power adapter for flexibility

Features HD Voice
For advice, reviews and industry insight... be sure to follow us online.
Customer Reviews
a2zengllc

Overall a great Asterisk phone
I bought this for less than the $109.00 price and was a good deal. It works with POE and the voice is clear and fairly easy to setup. I manually provisioned on a small FreePBX system. I like the visual it gives you if the phone is out of range for the POE voltage. It simply does not connect to the LAN. The Cisco SPA504G connects but does occasional drops and hang then restart. At least the Yealink does not connect right off the bat! Display is bright and easy to read. I would buy more if the price was lower. Unfortunately I will source elsewhere. I do like VoipSupply but they got to remain competitive.

(Submitted on ) | by

merkat

Excellent
These phones are EXCELLENT for offices and calls. THey are very usable and comod

(Submitted on ) | by

Sean

I like them
I have been using the T22 on my desk for the past 6 months and have really had no issue. Great sound quality and even better price. Works just as well as my higher priced Polycoms.

(Submitted on ) | by
Your Price:

$91.99




Add To Cart For A Better Price!
From: $524.99
To: $67,546.96