Product was successfully added to your shopping cart.
Product was successfully added to your shopping cart.
About RCA
RCA is one of the electronic industry's recognized names and global brand. Providing solutions for business of all sizes, RCA's products include 4 to 6 line HD voice phones, 2 to 3-line PoE Business Phones, and cordless phone headsets.
RCA phones come with a variety of easy-to-use features such as Power over Ethernet, 3-way call conferencing, HD voice and more. For more demanding users, RCA IP 150 can be your ideal solution. With 6 line HD Voice and 7'' Capacitive Touchscreen Display powered by Android 2.1, RCA IP 150 is designed for business applications.
Why buy RCA?
2 year warranty
A wide range of user-friendly features such as HD voice, PoE+, 3 way conferencing, etc.
Solutions for all-sized businesses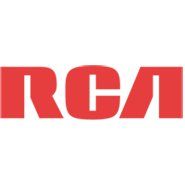 SKU: 02-113956

The RCA IP110 is a 2 line HD Voice VoIP phone with a 2 line 15 character display. The IP110 has a RJ9 headset jack, a full duplex speakerphone and dedicated hard keys for popular telephony features such as voicemail, call transfer and more.

SKU: 02-114340

The RCA IP150 is a 6 line HD Voice VoIP phone running on Android 2.1. Designed for business applications, with the IP150 can be synced with Microsoft Outlook and Google Contacts, access to Android apps and a 7" color touchscreen display for access applications and web browsing.

SKU: 02-118261

The RCA IP070 is an expansion DECT deskphone that needs to be paired with either a RCA IP170 or RCA IP160.