Tag Archives: RenegadePBX
April 13th, 2018 – VoIP Supply officially released their new RenegadePBX Pro 75, a premise-based IP PBX appliance built for small to mid-sized enterprises.

The RenegadePBX Pro 75 supports up to 75 licensed extensions and 45 simultaneous calls. It …
If you were expecting to read about ShoreTel, Cisco, or Avaya, you'd be wrong. While these are "VoIP" systems, I'd like to draw some attention to the new world order of IP telephony. It's no secret that the big names …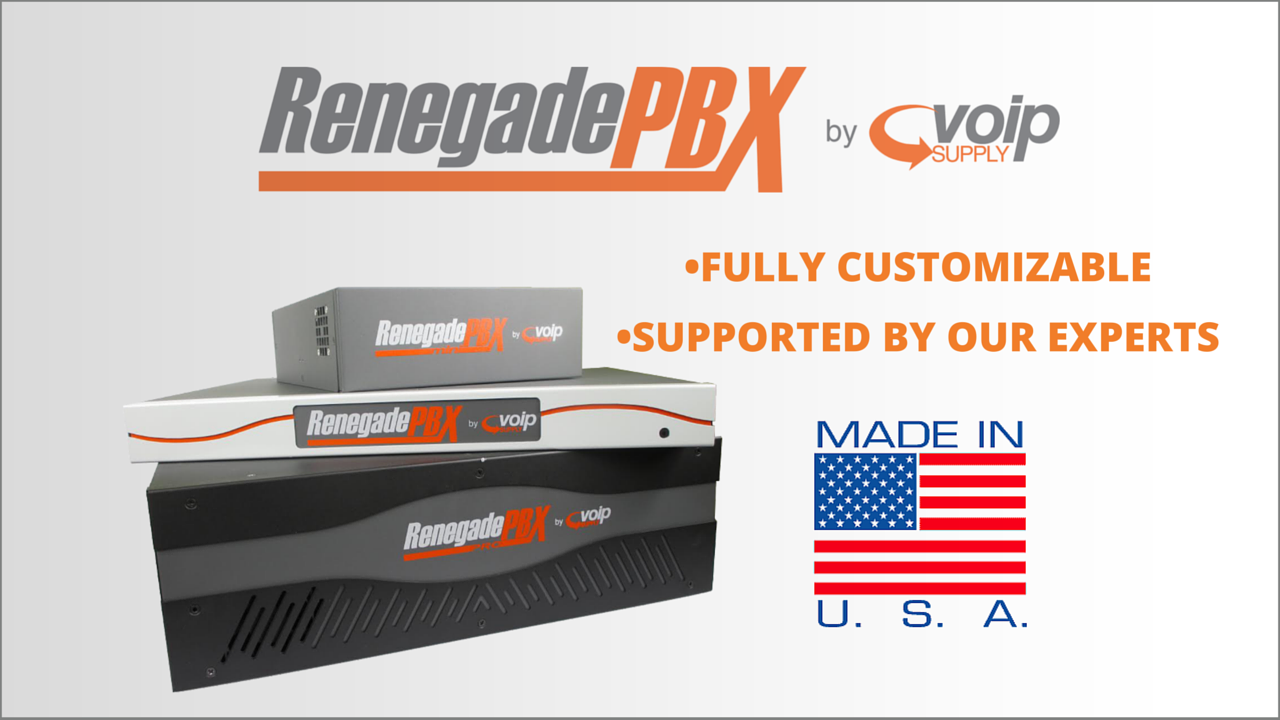 When it comes to choosing a business phone system, there are a few key requirements that move to the top of the list for me.
Customizability
Ease of Setup
Open Source availability
RenegadePBX appliances can be custom tailored

…