Product was successfully added to your shopping cart.
Product was successfully added to your shopping cart.
About Jabra GN9125 Series Headsets
Jabra's GN9125 Series have been discontinued by the manufacturer. The most similar Jabra products to the GN9125 Series are the Jabra Pro 9400 Series and the Jabra Pro 920 Series. They can be found here.
With Jabra GN9125 series headsets, your employees are not tied to their desks. When using GN9125 headsets can pick up copies from the printer, grab a cup of coffee or stretch their legs, all while talking on the phone. In phone-intensive environments, this mobility creates a healthier office environment, since your employees can vary their working posture. These wireless Jabra headsets also increase employee satisfaction, as they don't feel chained to their desks. And they enable multi-tasking, where employees can combine conference calls with other activities.
Lack of meeting space seems to be a growing challenge in every industry. Jabra GN9125 headsets include a four-way conference call feature that allows users to hold fully mobile, secure conference calls without compromising call quality.
Why buy GN9125 Headsets?
Give your employees the freedom of wireless
Ensure a secure environment with the multi-layered security system
Improve working conditions by providing a comfortable, ergonomic option for your employees
Support for Electronic Hook Switch (EHS)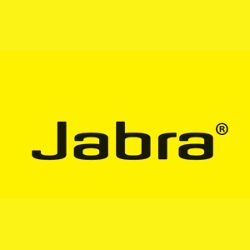 There are no products matching the selection.