Product was successfully added to your shopping cart.
Product was successfully added to your shopping cart.
About Jabra PRO 900 Series Headsets
The Jabra PRO 900 series headsets the simple, reliable and affordable way to go wireless. They are professional entry-level headsets that offer all the essential features of a wireless headset in a simple design at an attractive price point. The PRO 900 series include two versions: one for desk phones and one for Unified communications and PC-based telephony.
Jabra PRO 900 headsets are optimized with all leading desk phone systems or Unified Communication platforms making them very easy to deploy. The simple and intuitive call-control buttons make it easy to control calls from the headset, a fact that increases employee adoption.
Jabra PRO 900 headsets liberate users from their desks, enabling them to find documents and multi-task while talking on the phone. Users can walk and talk up to 120m/350ft away from their desk, which gives them a remarkable amount of freedom while working.
In addition to the freedom users gain from these Jabra wireless headsets, they can also enjoy a comfortable, audio experience. Jabra PRO 900 headsets offer crystal clear audio, as well as protective features like SafeTone, which safeguards users hearing by cutting off loud noises and securing safe average sound levels.
Why buy PRO 900 Headsets?
Simple, intuitive design for fast user adoption
Improves employee productivity
Easy to deploy and manage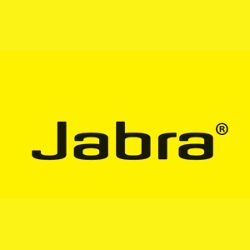 SKU: 02-131409

The Jabra Pro 930 Duo MS Wireless Headset gives you the freedom to move around the workspace while you take that important call worry-free of background noise, as it boasts powerful ambient-noise-reducing speakers and a noise-cancelling microphone that help to keep eery call clear of unwanted noise.