Product was successfully added to your shopping cart.
Product was successfully added to your shopping cart.
Patton Smartnode 4980A Gateway
The Patton Smartnode 4980A is the successor to the Smartnode 4950 digital VoIP Gateway . The Patton 4980A offers up to 4 T1 ports and up to 120 VoIP channels. Most models can be purchased for your current needs and upgraded at a later time with just a license key to accommodate growth of your business!
The SmartNode survivability suite on the Patton SN4980A combines PSTN fallback, SIP Registrar and IP-link redundancy to ensure business continuity in case the IP network fails. Patton's DownStreamQoS™ delivers the advantage of clear, uninterrupted voice-and-data communication. Unlike the Patton 4970A gateway , the Patton 4980A includes Session border router capabilities and includes optional transcoding for up to 60 channels. Reduce WAN-access bandwidth requirements by converting high-bandwidth G.711 calls on your LAN into lower-bandwidth G.723 calls for WAN transport.
Patton digital gateways allow businesses to IP enable their legacy PBX's so they can enjoy the cost savings and modern features of a VoIP System. The Patton SN4980A digital gateway is IPv6 ready and will also work with IPv4. Like all Patton gateways, the Patton 4980A and 4981 offer proven interoperability with all major IP PBX, Softswitch and VoIP Service Providers. There are over 100,000 SmartNode deployments worldwide with ISDN/PSTN compliance in nearly every country.
While the Patton 4980A gateway features everything you need to preserve your investment in your legacy equipment,QoS, and transcoding, the Patton 4981 gateway offer the addition of a high-precision clock which delivers DECT PBX interoperability with reliable fax performance.
Unlike other gateway manufacturers who offer expensive support contracts, Patton offers FREE POST-SALES technical support on all of their gateway products for one year. (Note: "tech support" includes break/fix issues and troubleshooting... it does not include remote configuration or deployment services). In addition, all Patton gateways are made in the USA and supported in the USA.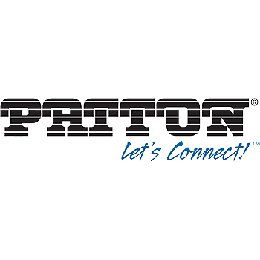 SKU: 02-sn4981

The Patton Smartnode 4981 series is a digital gateway router offering VoIP calls via T1, E1, or PRI. The SN4981 offers a variety of pre-built port configurations to meet every need. The SN4981 improves upon the base model SN4980 with the addition of a high-precision clock for ISDN and DECT environemnts. In addition, the SN4981 ships with IPv6 upgradeable hardware so you can future proof your investment.

From: $1,744.99

To: $2,124.99