Product was successfully added to your shopping cart.
Product was successfully added to your shopping cart.
About Sangoma B600/B601 Hybrid Telephony Cards
The Sangoma B601 Flex PRI card offers up to 34 simultaneous PSTN calls and fax machine connectivity, the award-winning B601 is optimized for voice and data applications for smaller budget applications, while guaranteeing unmatched quality and reliability. There are no modules or jumpers to configure, everything is onboard and ready to go. The B601 Flex PRI card is for cost conscious customers requiring E1/T1 connectivity as well as FXO/FXS Analog ports, the Sangoma B601 is your solution.
Click Here to download the Sangoma Hybrid Telephony Cards Datasheet
Why Buy B600/B601 Sangoma Hybrid Telephony Cards?
Available in PCI and PCI Express in 2U form factor

Supports most motherboards & servers

Supports Asterisk, FreePBX, proprietary PBX, IVR and more

5-year warranty
VoIP Supply is an authorized Sangoma Distributor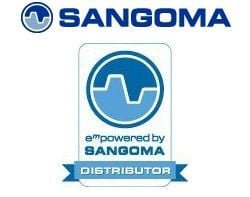 SKU: 02-113980

The Sangoma B601D is a hybrid PCI Express Telephony card with 1 T1/E1, 4 FXO, and 1 FXS port and onboard echo cancellation.