Product was successfully added to your shopping cart.
Product was successfully added to your shopping cart.
Reseller/Partner Promotions
Along with our promotions we currently offer an elite Partner Program and we have fulfillment services to take care of all your business needs.
Interested in becoming partners with VoIP Supply. Check out the other programs and benefits we can offer to grow your business!
Partner Program Benefits
Industry Aggressive Commissions!
Provide Multiple Solutions and Proposals through our Partners
Be part of our Integrators Community
Dedicated Support from VoIP Supply and Our Partners
Learn more about the Partner Program by VoIP Supply
VoIP Fulfillment Benefits
Ordering and Integration
Provisioning and Professional Services
Account Management and Support
International Presence
Learn more about our VoIP Fulfillment Services
Current Promotions
Konftel Trade-in Discount
Valid until July 31st 2016
Do you have any old equipment that needs to be replaced? Are you looking to upgrade your conference room with new, state-of-the-art equipment? You could receive up to $60 off your next purchase. Check out what Konftel has to offer to create a one of a kind experience for your next audio conference call.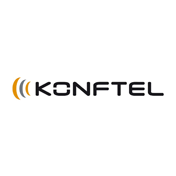 Mitel Instant Rebate
Valid until September 30th 2016
$50 instant rebate on Mitel 6700 SIP phones
Get up to $25 off select 6800 series SIP phones when you place a minimum order quantity
Orders must be placed through our Solution Experts here at VoIP Supply to receive the rebate.
Digium Instant Rebate
Save up to $60 on Digium VoIP phones
Valid until June 30th 2016