Axis is probably one of the most well known names in IP surveillance. They were the first on the scene completely dedicated to video over Internet Protocol back in the late 90's and are still industry leaders today. Like all manufacturers, they have a naming matrix that might not make sense at first, but it's pretty easy to decipher.
Axis created their own naming convention chart (image below) to educate their buyers of the cameras for at-a-glance understanding.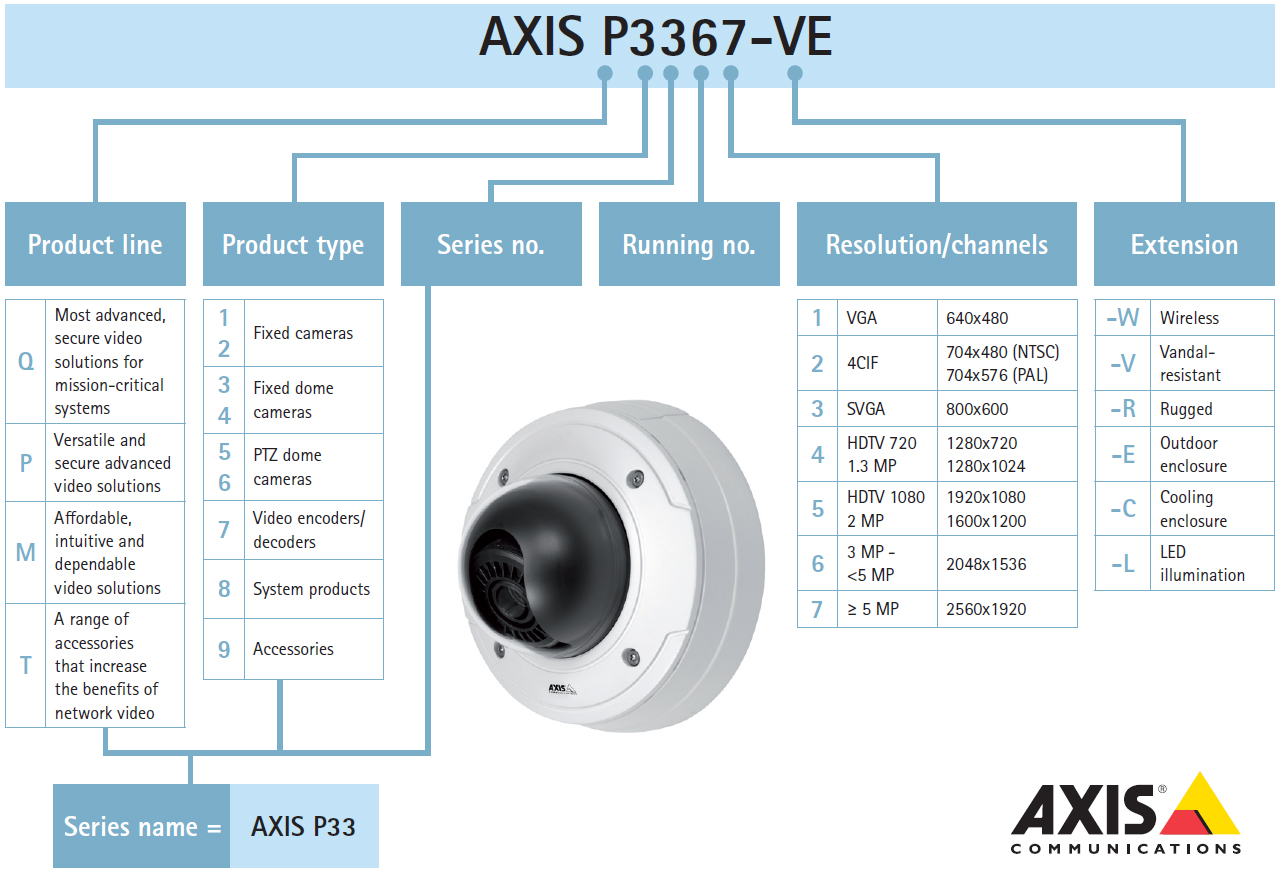 In this example, the P3367-VE breaks down into meaning it's meant for a versatile and secure advanced video solution, it's a fixed dome camera, P33 series, supports 5 or more Megapixels, housed in a vandal resistant outdoor enclosure.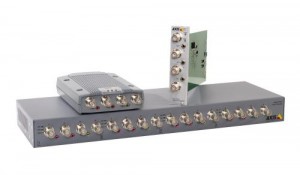 Using another example such as the P7224, it would …