With the average employee always on the move and handling more each day, it is extremely beneficial to have features that make your day just a little bit easier.
No need to listen to a voicemail again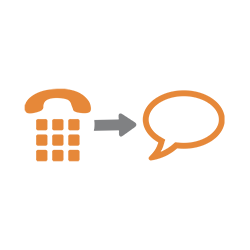 Do you check your voicemails regularly or does the flashing light on your phone never stop blinking? With the voicemail to text feature, you're able to read a transcription of your voicemails on the go.
Now you have the ability to have valuable information saved in a text format so that you can reference back to it whenever you need to. You can also save valuable time by not listening to voicemails multiple times to catch details that you didn't write down the first time.
Message your co-workers …