In cheese like video conferencing you have choices; you can pick your brand, you can pick the style, you can pick how versatile it is, you can even pick what type of features the cheese has. While I am not going to go through and create a chart lining up different video conferencing solutions with different cheese types I will make one connection: Skype is the Kraft American Cheese Singles of the video conferencing world.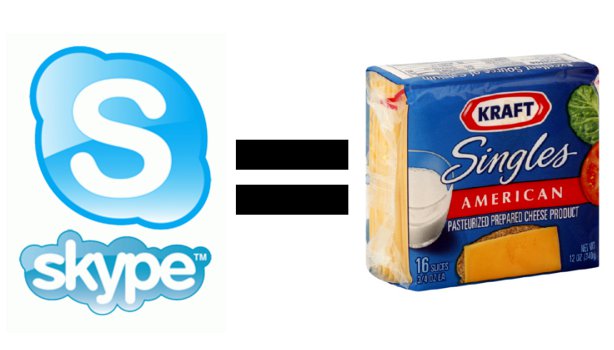 It may be a bit of a weird comparison and you may be wondering why not Wensleydale or Colby. To me Kraft Singles are both a horrible and a great cheese. People will make disparaging remarks that it is not real cheese or it is over processed but when it comes down to it, it has its uses when there is nothing better. On a Saturday afternoon when you are making a quick grilled cheese for lunch or in a backyard barbecue on a hamburger there is nothing better than a Kraft Singles. On the other hand if you are putting together a cheese board as a Hors d'oeuvre or making Chicken Cordon Bleu it is in your best interest not to go with Kraft Singles.
Likewise, to me Skype is great for more casual occasions such as chatting with family and friends but when it comes to work or more professional settings, I would want to go with something of a higher quality. This doesn't mean we have to forsake Skype altogether because like Kraft Singles there are those moments when it is just right. And like Kraft Singles you need to know not only when but how Skype is best served.
3 Ways to Serve Skype UP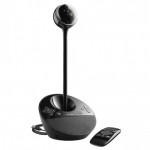 Logitech BCC950 – Since it first was first announced I have been a big fan of the Logitech BCC950 desktop conference camera. The BCC950 has been designed to work with a variety of different video conferencing solutions including Skype. For video it features a 1080p30 PTZ camera with an 8X Carl Zeiss Optics lens and for audio it has an integrated full duplex omni-directional speakerphone. Some of the other features that make the BCC950 such a great camera for Skype include the extender stem for different elevations, the remote control for ease of use and the fact the camera reminds me a little of Sulley from Monsters Inc. From desktop to dorm rooms the Logitech BCC950 is a great solution for Skype calls.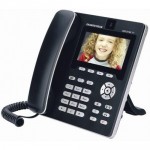 Grandstream GXV3140 – One of the great things about Kraft Singles is their versatility and that is also true of the Grandstream GXV3140. The GXV3140 is a desktop video phone with an integrated CMOS camera and a 4.3: digital TFT LCD display. This Grandstream phone will work with a SIP based phone system but it is also Skype Certified for Skype voice and video calls. Another feature of the GXV3140 that really makes it a versatile phone is the optional GXV3140 WiFi USB Adapter. With this WiFi adapter you can position the phone in areas where there isn't a wired internet connection. For homes and offices that want to use one phone for different types of calls from SIP to Skype the Grandstream GXV3140 is a great match.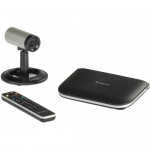 LifeSize Passport – Occasionally you want to make something a little more robust than a grilled cheese with your Kraft Singles and the same can be said of Skype. This is where the LifeSize Passport comes in. The Passport is a room based 720p Point-to-Point video conferencing solution that is connected to a HD display via a HDMI cable. The Passport comes in two different versions: LifeSize Passport Focus and LifeSize Passport MicPod. The Focus features the fixed focus Focus Camera with integrated speakers and microphones while the MicPod includes the 4x Camera 200 and MicPod. Both versions use the same Passport Codec and are Plugged into Skype qualified. The LifeSize Passport is better suited for larger offices and small conference rooms where you will be making Skype video calls.
The three products here are just a few of the ways that you can serve up Skype. Like Kraft Singles, it is important to understand how and where you will be using Skype to determine if it is appropriate. There are times when the limitations of Skype will mean it is not an appropriate solution. You don't want to be using the video conferencing equivalent of a stack of Kraft American Singles on a tray and trying to pass it off as a cheese board.