Grandstream Networks recently released new firmware for both the GVC32xx series and the IPVideoTalk Web Conferencing platform.
The new firmware added enhancements that make using IPVideoTalk even better.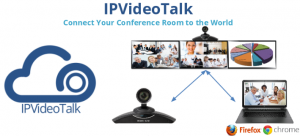 One of the major enhancements is the cloud-based MCU that allows for any size plan to be used with any GVC (GVC3200 or GVC3202).
Before the update, the GVC model you chose limited your plan options. With the cloud MCU there are no longer any plan restrictions, regardless of GVC model. Even better, all GVCs now come with an automatic 3-month free trial to the Small Business Plan that begins upon completion of the GVC320x setup wizard.
Other enhancements include:
IPVideoTalk app for iOS – Now with the iOS app, there is added

…