Algo has Launched their NEW Device Management Platform (ADMP)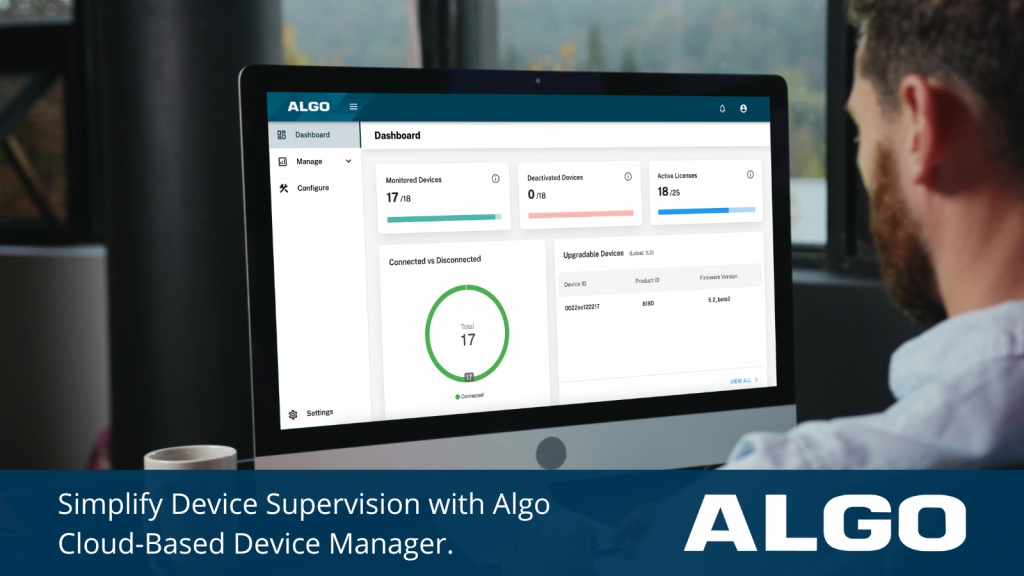 Great News! Algo has launched the Algo Device Management Platform, a cloud-based device management solution.
What is the ADMP?
The Algo Device Management Platform (ADMP) is a cloud-based device management solution to manage, monitor, and configure all registered Algo IP endpoints from any location.
Devices are continuously monitored for connectivity, and an email-based notification is issued when a device goes offline. This allows for real-time supervision of device status.
Key Benefits:
Easily push to update configuration settings, troubleshoot devices, and upgrade firmware.
Devices can be easily grouped via the tagging functionality to be overseen by district, department, and/or functionality.
Effectively oversee all Algo IP endpoints deployed in a large environment or over multiple locations and networks
Easily Monitor and Management Algo End Points
The ADMP is a helpful tool for both service providers and end-users to effectively oversee all Algo devices deployed in their environments over multiple locations or networks. The ADMP is available in two license types, Basic and Pro.
The ADMP simplifies the process of overseeing Algo IP endpoints, particularly for businesses that need to manage devices spanned over a large facility, compass, or hospital, and/or service providers who need to manage devices for multiple end users in various locations. Visit Algo's website to learn more about ADMP!
Are you ready to give it a try? Click here to sign up for a FREE trial today!