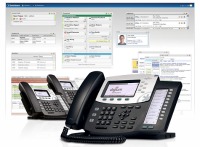 Starting September 1st, Digium will be changing the way Switchvox is sold!
In the past when you have been quoted for a new Switchvox UC system, your quote included a Switchvox appliance, complete UC package, and licensing for 10 users at the Silver level.
Beginning September 1st, the appliance and the UC package will no longer be bundled with 10 users and phone feature packs.
Why the Change? …