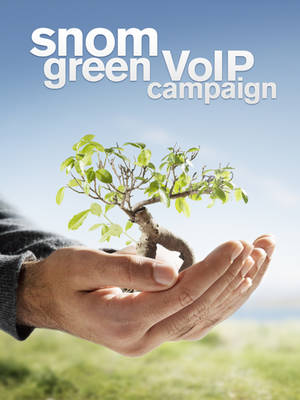 Why shouldn't we be friendly to the Earth every day?
snom, the manufacturer of stylish VoIP phones, is answering that question with Earth Day 2012 right around the corner on Sunday, April 22nd.
Serious about protecting the environment, snom is announcing two things for Earth Day and beyond:
No Power Supply: All snom phones will ship without a power supply.
3 Month Donation: From April 22nd to June 22nd, snom is donting 1$/€ to Earthday.de for every snom 3xx and 7xx series VoIP phones that are purchased without a power supply.
PoE Preference is Green
When snom surveyed their partners and customers they uncovered something interesting that prompted them to act on their revelation:
PoE (Power over Ethernet) is the preferred power source for snom phones.
The power supplies delivered with snom phones and devices are rarely used.
snom decided not to include power supplies as part of standard packaging  in the future.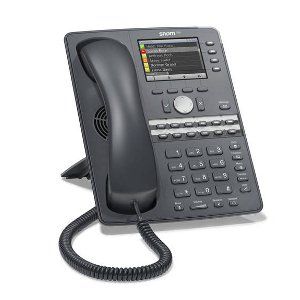 The decision not to include a power supply with snom phones benefits the environment and provides savings in a couple of ways.  Resources and materials won't be wasted on a unit that won't even be used and, the standard PoE connection on snom phones consumes leass energy than the power supply.
Earth Day Donations
Michael Knieling, snom's COO, has announced that for every phone that is sold between April 22 (Earth Day) and June 22 (last day of the the UN Conference on Sustainable Development in Brazil), 2012 without an additional power supply, one Euro or Dollar will be donated to Earthday.de.
Earth Day was selected as the recipient organization as it is globally active in promoting environmental conservation in more than 150 countries, and has a reliable and demonstrable track record in all of its activities.
Track snom's Donations!
There's a designated area on snom's website where customers can register the number of phones they've purchased and you'll also be able to see how much snom has donated in total from all of the power supplies that have not been ordered.
Click here for the snom Green VoIP Initiative registration form.
For customers who really do require a power supply, not to worry, you can still order them from VoIP Supply any time.