snom 760 SIP Phone
The snom 760 is a 12 line Wideband SIP phone with a 3.5in color LCD display and 12 two-color multipurpose buttons that can be used for speed dial, busy lamp field (BLF), shared line appearances (SLA), redirection, door opening, and many other features. The snom 760 not only provides you with comprehensive IP telephone functionality, but also a whole range of extra features which really put it in a class of its own compared to similar VoIP phones.
snom 760 VoIP Phone Overview
The new audio subsystem was designed for excellent performance in office environments. It supports a large range of codecs, wideband audio, handset and hands-free operation according to TIA-920 standard. The specially designed grips which hold and release the receiver compliment overall user-friendliness by eliminating the noise normally associated with lifting and replacing the receiver.
Two rows of general-purpose keys with 12 two-color LEDs can be used to implement functions known from traditional PBX systems. Examples include speed dial, busy lamp field (BLF), shared line appearances (SLA), redirection, door opening, and many more features depending on the PBX system used.
snom also offers a UC edition snom 760 that is qualified for Microsoft Lync. When registering a snom 760 UC Edition you will create an easy mass configuration and customization of the snom VoIP Phones. These snom UC Editon phones allow the Microsoft Lync user to now fulfill any business needs with a VoIP Phone.
snom 760 Features and Functions
High-resolution 3.5"color display
12 LED function keys
LED function keys
Wideband audio
Hands-free operation
Power over Ethernet (PoE)
WLAN ready
VLAN
2 x USB (Type A)
2 Gigabit LAN ports

Didn't find the snom phone you were looking for?

Check out these other VoIP phonesby snom:
We're sorry, there are no downloads available at this time.
Manufacturer

SNOM

Model

760

# of Lines

12

High Definition

Yes

Backlit Display

Yes

Color Display

Yes

Touchscreen Display

No

Protocols Supported

SIP, Microsoft OCS

# of Ethernet Ports

2

Gigabit

Yes

Power

PoE (IEEE 802.3af), Power Supply Available Separately

Headset Interface

RJ9

EHS Support

Yes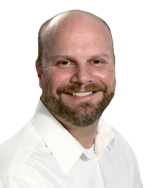 Don Stefanie
Direct: 716-213-6906
Blog
Why Pay
$209.99

for the snom 760?
High-resolution 3.5"color display

PoE, Wideband Audio, XML Mini Browser

Dual Gigabit Ethernet Switch, 2 x type A USB - WLAN ready
For advice, reviews and industry insight... be sure to follow us online.
Alternatives To This Product
Your Price:

$450.49




Add To Cart For A Better Price!