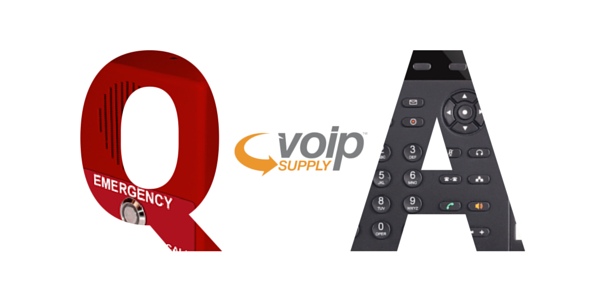 Our tech support team here at VoIP Supply offers great pre- and post-sale support plus provisioning, consultations, and configuration and installation help.
We get a lot of VoIP hardware and software questions and realized that these solutions should be shared with everyone.
Here now are our top three (real) questions and answers from this past week (from VoIP users just like you).

Q: [Customer just bought several new phones from VoIP Supply] For connecting to the network, do they need a hard Ethernet cord connected? Just trying to figure out where we can actually put the phones since our modem is up in the front office as well as our two computers, but we used to have two phones in the back for employees to …