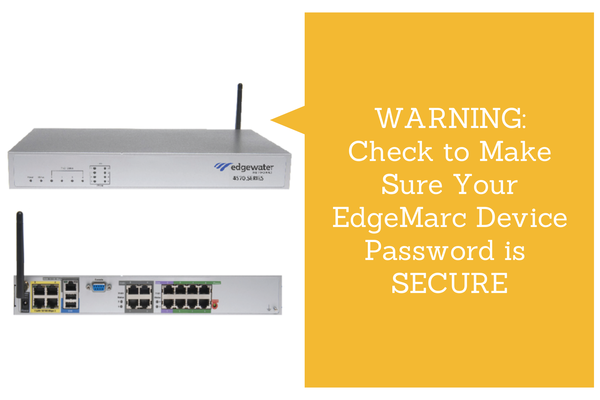 Our partner Bandwidth has alerted us that there is potentially a problem with the password security of EdgeMarc Gateways and Session Border Controllers (ESBC).
This might affect all EdgeMarc device owners. In short, the default Username / Password of "Root" / "Default" of these devices have been compromised.
However, if you changed your log in credentials when you programmed your EdgeMarc device then you are probably safe. If you were never prompted to change the default username / password you may not have thought to change it.
How to Tell If Your EdgeMarc Password Should be Changed and Steps to Take
From the Bandwidth announcement, here's how to tell if you need to change your password and the steps to take:
If you are

…