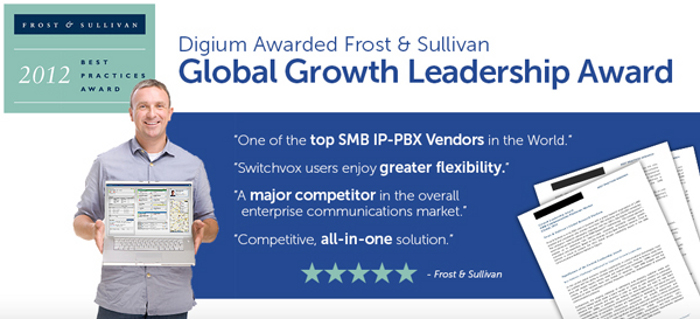 If Digium Switchvox is not your current phone system but it's been on your radar, now's your chance to see it live, in action.
Click here to register now for the live Switchvox demonstration, this Thursday, January 24, 2013, 2 pm EST.
Seeing is Believing
Digium Switchvox is an award-winning Unified Communications (UC) solution based on the Asterisk communications platform. This live demo is co-hosted by VoIP Supply with Digium's Switchvox sales engineer Steve Jakab. You'll get to see why this is no ordinary phone system – it's the UC system that has the features you need to grow your business:
Presence,
Mobility,
On-demand reporting and more are all included.
Smarter, More Affordable
If you are looking for a smarter, more affordable alternative to add …