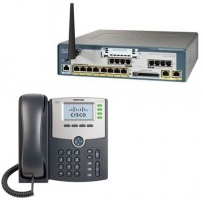 Buying in bundles tends to take some of the guesswork out of preparing a purchase order. Not only does it kill two birds with one stone, but in many cases, bundling a solution together saves you money.
VoIP Supply is all about saving money, especially when it comes to Cisco.
We believe that Cisco Small Business gear is not a luxury item, but is a staple in any growing business. To prove it, VoIP Supply is offering 5% off any preconfigured Cisco bundle until June 30, 2012.
Cisco bundles aren't just UC solutions but also 10 packs of the hugely popular SPA504, SPA303, and SPA525G2 phones.
Why not save time and money all at once?
Click here to save on Cisco Bundles.