Algo Released Firmware Version 5.2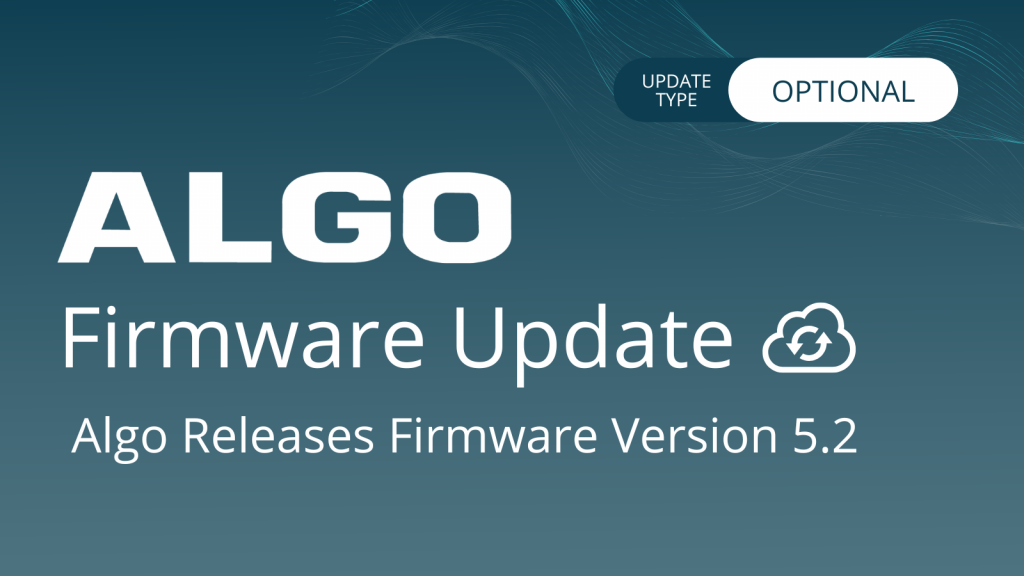 NEW! Algo firmware version 5.2 is now available on all Algo devices except the 8036 & 8039. Featured devices include:
What's new in Version 5.2?
Compatibility with optional Cloud
Based Device Monitoring ADMP
Algo Device Management Platform
Zero Touch Provisioning
Update Linux system (includes all latest security patches)
Add API command to extract relay input status
Add remote volume subscriber/notifier feature with the Algo 1204
Add configurable SNMP community string
Add option to set multiple schedules in one day (only available on the Algo 8301)
Add DTMF selectable emergency alerts
Add individual volume selection per group in receiver mode for Polycom Group Page
Add configurable option for Check sync reboot behavior
Add option to reboot/sync by weekday
Automatically convert the scheduler file to the new database format during an upgrade (only available on the Algo 8301)
Fix provisioning upgrade issues
Fix web interface password issue
Improved logging for troubleshooting TLS handshake
Minor bug fixes
How do I update to the latest version of the Algo firmware?
Firmware 5.2 is available on the Algo website for immediate download! Products will begin shipping with FW 5.2 in October 2022.