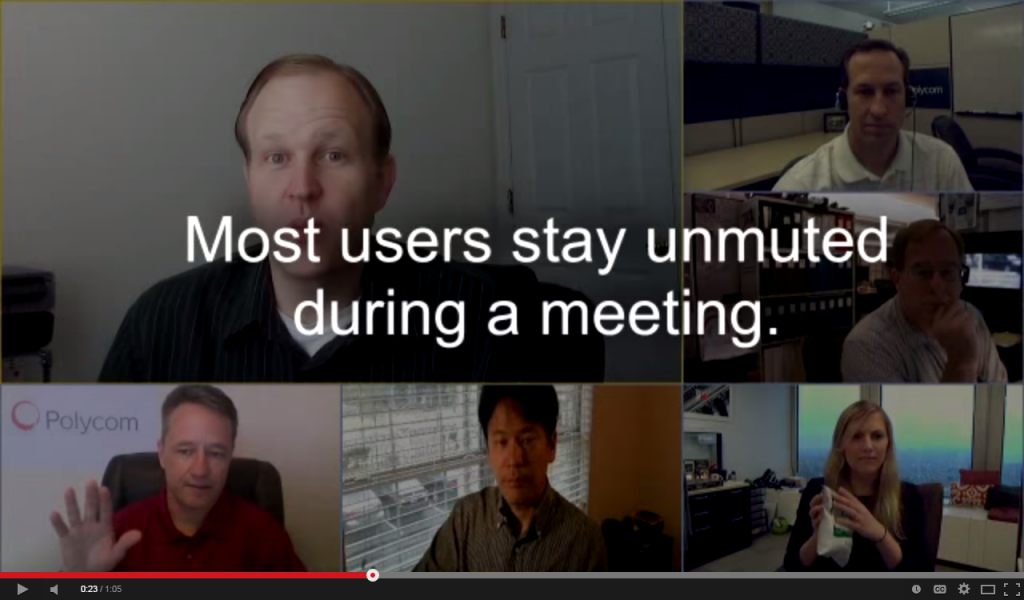 Face it, when you're on a conference call you're either zoning out to enjoy a few moments of meditation or you're doing something else entirely.
The Harvard Business Review article, What People Are Really Doing When They're on a Conference Call, explains that, "It turns out many U.S. employees would rather do just about anything rather than listen intently to their coworkers from a remote location."
Inevitably, just as you began to successfully tune out everyone else on the call you get distracted by another caller's dog barking in the background or a keyboard clacking away.
Who needs that?
Introducing Polycom NoiseBlock, "a new feature on the Polycom RealPresence Collaboration Server that removes distracting noise from meeting conversations so everyone can be heard …