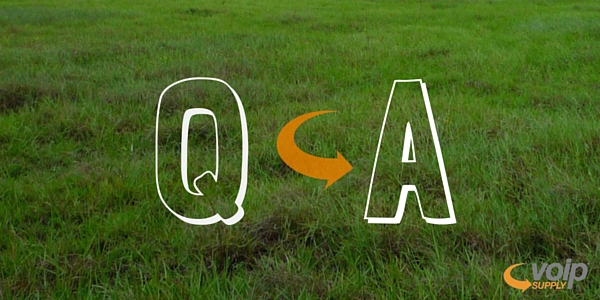 Our tech support team here at VoIP Supply offers great pre- and post-sale support plus provisioning, consultations, configuration, and installation help.
We get a lot of VoIP hardware and software questions and realized that these solutions should be shared with everyone.
Here now are our top three (real) questions and answers from this past week (from VoIP users just like you).

Q: We install access control systems for condominiums that uses a SIP extension to place calls to residents' telephone numbers. We need a gateway that will allow SIP to outdial over an analog trunk. What do you have recommend?
A: This can be accomplished with the Grandstream HT503 hybrid Analog Telephone Adapter (ATA) and VoIP router.
You want to use the "Route …