VoIP Q&A: Grandstream HT503 Call Routing, Polycom VVX Expansion Module, and Factory Defaults for the Panasonic KX-TGP500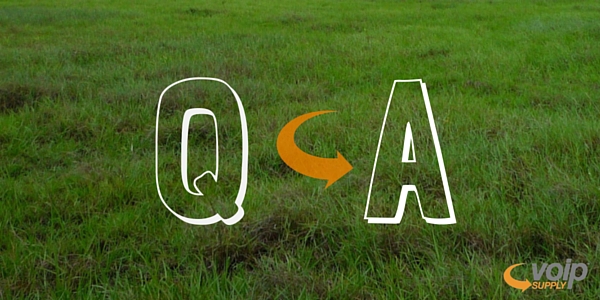 Our tech support team here at VoIP Supply offers great pre- and post-sale support plus provisioning, consultations, configuration, and installation help.
We get a lot of VoIP hardware and software questions and realized that these solutions should be shared with everyone. This one is about Grandstream Call Routing.
Here now are our top three (real) questions and answers from this past week (from VoIP users just like you).

Q: We install access control systems for condominiums that uses a SIP extension to place calls to residents' telephone numbers. We need a gateway that will allow SIP to outdial over an analog trunk. What do you have recommend?
A: This can be accomplished with the Grandstream HT503 hybrid Analog Telephone Adapter (ATA) and VoIP router.
You want to use the "Route Calls to PSTN" function which is explained here in this guide:
Q: I have installed a Polycom VVX Expansion module on my Polycom VVX 600 phone and nothing happens with the module.
I have gone through the support documentation and it says that I should get a message saying that there isn't enough power if there is a problem powering the module. I do not get any messages on the phone and no lights on the module itself.
I am wondering if there is a problem with the cable between the phone and the module?
A: The solution to this is simpler than you think.
Check to see which version of firmware you have on the phone.
Most likely the firmware just needs to be updated for the two devices to sync.

Q: I need to reset a Panasonic KX-TGP500 back to factory defaults.
The web interface allows resetting web settings but does not reset to out-of-the-box settings (before pre-provisioning). The documentation says to contact the provider.
A: This Panasonic DECT phone has a bit of a key sequence for factory defaulting:
Go to Menu first
Then press #740
Select Yes
I would also suggest disconnecting the device from the network so it doesn't re-provision via Option 66.*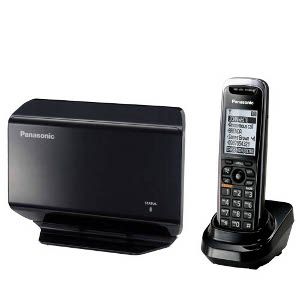 * NOTE: Customer also stated that they "have a pre-provision file on a tftp server and DHCP option 66 set so that when the phone is plugged into the network it downloads the pre-provision file, updates the Standard File URL the reboots and downloads that file to complete the configuration."
That's all for this week, stay tuned for next week's VoIP Q & A.