VoIP Q&A: Block Caller ID on a SIP Trunk, DTMF Pause for VoIP System, Polycom Handset Warranty
Our tech support team here at VoIP Supply offers great pre- and post-sale support plus provisioning, consultations, configuration, and installation help.
We get a lot of VoIP hardware and software questions and realized that these solutions should be shared with everyone.
Here now are our top three (real) questions and answers from this past week (from VoIP users just like you).

Q: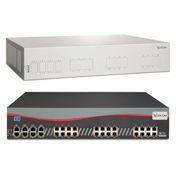 I have a customer with a Xorcom XR1000 IP PBX. Because they are a social service agency helping battered women they would like to block incoming and outgoing caller ID on a SIP trunk.
What would be the easiest way to do that?
Is there a way to send an anonymous or unavailable in the outbound caller ID only?
A: That will be a function of their phone service provider, and I would recommend they contact them and make sure that's a supported option.
You can try changing your outbound caller ID but you need to know if your SIP provider is overwriting that when the call hits their system.
They will probably need to add substitution rule on their side.
With some providers, you can remove the outbound caller ID field in your trunk to achieve an "unknown" caller ID, but as I previously mentioned, it's very much a function of your SIP provider.

Q: I'm trying to put in a pause or delay when using a DSS key for either the 3CXPhone CTI mode or Fanvil VoIP phone.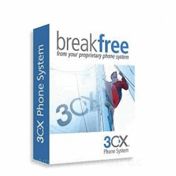 What I'm trying to accomplish is that so when I call a number and get their auto-attendant (AA), I can bypass it and dial an extension.
Is there a way of programming a custom dial to send it in pieces via 3CX through an extension or, something like that?
A: Pauses generally aren't seen in SIP systems because all digits are sent at once.
It's probably possible with some custom programming of a softphone, but it's not a standard supported feature.
3CX might have a better suggestion or a custom solution. Doing a DTMF pause is a pretty asked for a feature that doesn't really exist anymore in VoIP.
3CX has a paid support option so, if you've purchased that, absolutely take advantage of it. But, they also have a ticketing system (email support) which is free via http://support.3cx.com/.

Q: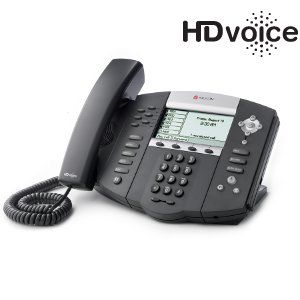 The Polycom IP 650 handset mouthpiece on one of the units failed. The other end can barely hear the person talking into the handset.
The earpiece seems to work fine. I swapped handsets with another unit, and the good handset works fine on the same phone, and the bad handset does not work on the other phone.
I am trying to get information if that is covered by the manufacturer's warranty.
A: We honor a 1-year warranty with new phone purchases. We've located a replacement handset and are sending you another one.
When you get the new handset, don't worry about sending back the defective handset, just be kind enough to recycle it.
That's all for this week, stay tuned for next week's VoIP Q & A.