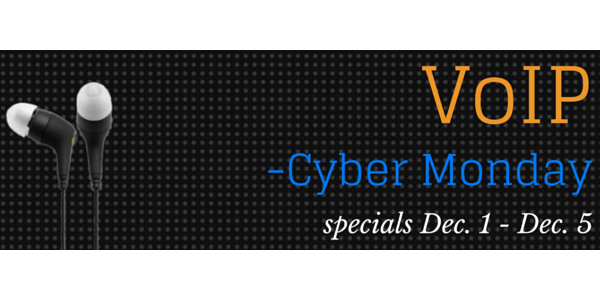 Up to 76% Off
We can't help you with your case of the Mondays after the holiday break. But we're hoping that these VoIP Cyber Monday deals will help improve your day some.
Limited Stock and Special Flat Rate Shipping
Going on now until December 5th, enjoy great VoIP Cyber Monday Deals plus Special Flat Rate Shipping on select items.
Due to limited stock, some items are limited to just five each per customer.
But if you need more that or you have a special request, don't hesitate to give us a call at 800-398-8647.
Offer Details
Cyber Monday Deals Pricing will be available on www.voipsupply.com starting Monday, December 1, 2014 thru 5pm EST on Friday, December 5, 2014.
This offer cannot be combined …