Different Levels for Different Partners
At VoIP Supply, we understand not everyone is going to be a VoIP expert and have skills in the variety of VoIP offerings. We would like to extend our partner program not only to the VoIP experts in the field but also to clientele with vast business contacts.
Let's try and break down the different partner levels in more detail.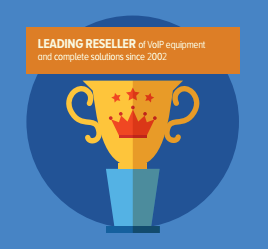 Referral Partner: As a Referral Partner you will put us in touch with possible companies or businesses that would benefit from our Partner Program. We will support that customer in finding the correct solutions. There is no need for a technical background or knowledge of VoIP to become this type of partner.
Benefits to being a Referral Partner:
No …