Xorcom Clarifies TwinStar Resiliency Capabilities

With Digium's help in a previous post I outlined how the new Digium R-Series failover appliances stack up against leading competitors solutions, including Xorcom.
If you've been comparing hardware, are in the market for a resiliency solution, and in need of how-to resources for maintaining Asterisk based communications in the event of a hardware or software failure; you are now in luck.
Xorcom has taken has taken the time to offer a point-by-point comparison of their software and devices in an article of their own.
Xorcom TwinStar Comparison / Capabilities
Click here to read the Xorcom piece, Clarifications About Digium R-Series vs Xorcom TwinStar Comparison, that examines a Xorcom TwinStar plus Xorcom Astribank  solution that includes:
Resiliency functionality across T1 Cards, Mixed Interfaces, and FXS Resiliency.
Cost and effort to install the solution based on FXS and FXO port requirements.
Relative cost and flexibility in the number of E1/T1 ports needed in a Xorcom solution.
Hardware platform explanation.
Functionality of TwinStar firmware.
Digium R-Series compatibility issues.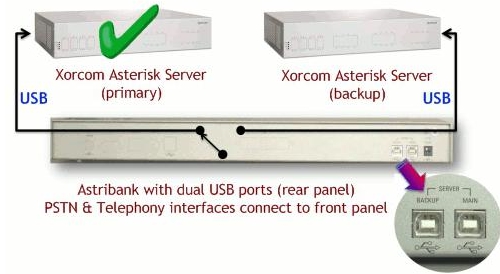 Open Source Community
Xorcom, like VoIP Supply, supports building your own customized VoIP application and their article nicely sums up this hardware comparison and why they wanted to clarify Xorcom functionality:
Xorcom has always been a strong supporter of the Asterisk open source community and we believe it to be of the utmost importance to provide accurate information to the community.
Related Articles