First Look: New Digium Phones for Switchvox and Asterisk
What is it?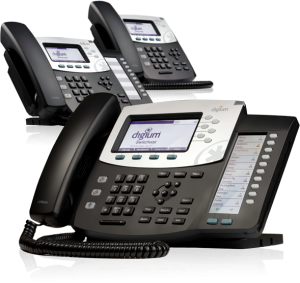 The new Digium phones are High-Definition IP Phones designed by Digium specifically for Switchvox UC System and Asterisk-based phone systems. There are 3 phones in the series, the Digium D70, D50, and D40.
What does it do?
The Digium phones connect seemlessly to any Asterisk-based phone system, including Switchvox, Digium's UC System.  When connected to an Asterisk Phone System, Digium Phones offer a user friendly calling experience complete with HD Voice Wideband and access to user created apps and call rules, directly from the phone.
Being created by Digium specifically for Asterisk, Digium phones may very well have the easiest plug and play of any IP Phone. Simply plug the Digium phone into the network and the phone will automatically discover the Asterisk server, identify the phone user, and start communicating.
Who is it for?
Digium phones are great for anyone using an Asterisk or Switchvox IP phone server.  For its initial launch, Digium released 3 models, the D70, D50, and D40 which suit different types of phone users.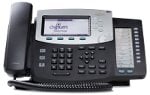 The Digium D70 being most feature rich is best suited for administrator or executives. This phone has 6 SIP lines, a 4.5in screen, and busy lamp indicators (BLF) for up to 100 contacts.  Perfect for someone who is watching employee phone time or doing many call transfers.  This model also is the only phone in the lineup with a dual Gigabit switched Ethernet ports.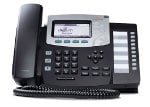 The D50 is a 4-line phone with 10 rapid dial keys with BLF. With a 3.5in backlit LCD screen and dual 10/100 switched ports, this phone is perfect for mid-level or call center employees.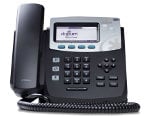 The D40 is a budget friendly 2-line IP Phone with a 3.5in backlit LCD. With its dual 10/100 switched PoE Ethernet ports, full duplex speakerphone, and 4 feature keys as well as access to Advanced Phone applications through the context sensitive softkeys, this phone is a perfect fit for just about any light to medium phone traffic office worker.
Availability?
So here is the ugly part…. Now that we are all hyped up and ready to try these phones out, they will not be available for shipping until April 2012. You can place your preorders now, though and as soon as we get some, we will send them out to you!