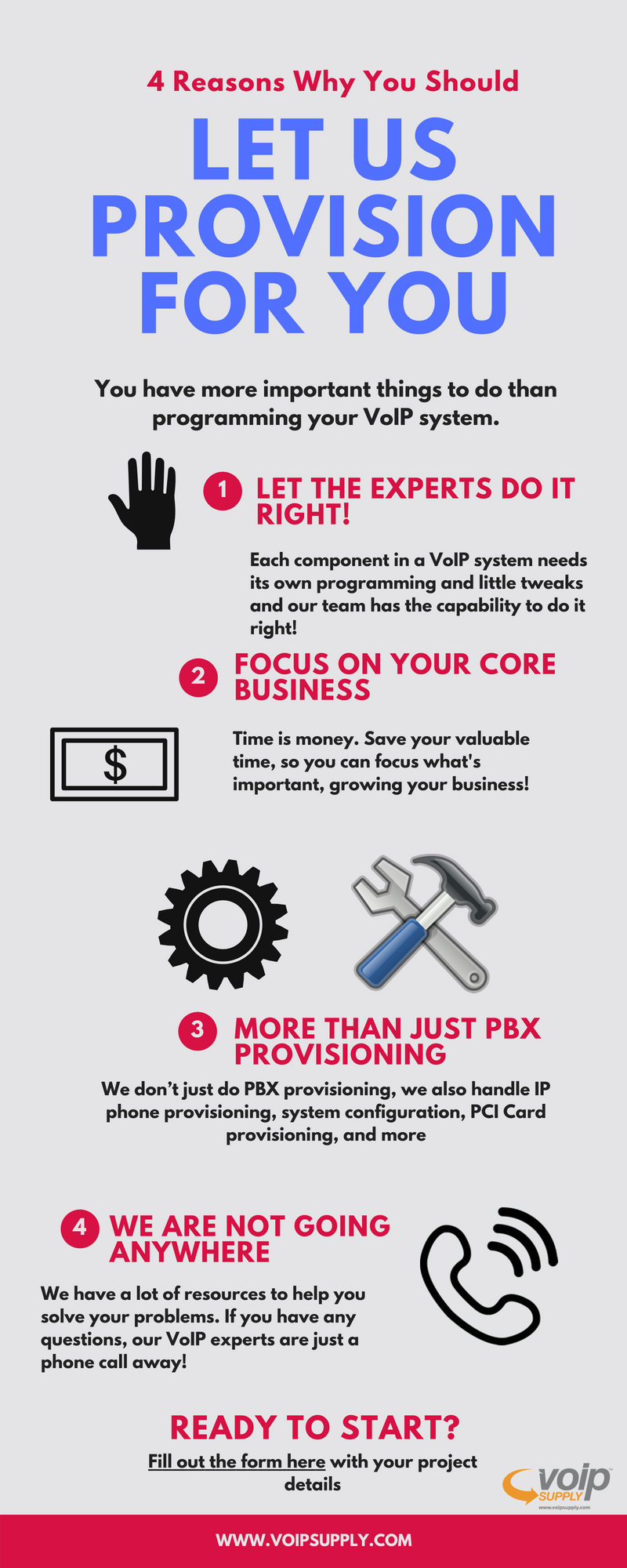 We all have a lot to do each day and programming your customers' VoIP systems shouldn't be your focus. Luckily, there's a better solution: the provisioning service by VoIP Supply!
Check out the top four reasons why our customers choose to do programming and provisioning with the VoIP Supply provisioning team:
Why Provisioning VoIP Systems with VoIP Supply?
Reason 1: Let the experts do it right!
Each component in a VoIP system needs its own programming and little tweaks. The VoIP Supply provisioning team already has the knowledge and capability to do it efficiently for you. Why not let us do it right for you?
Our team configures the proper IP settings to match your network specifications, sets up your extension information, and …